Free Initial Consultations

630-580-6373
With offices in Naperville, Joliet, Wheaton & Chicago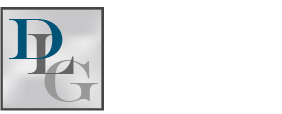 While few couples blame money for their divorce, studies show money troubles can significantly increase a couple's risk of divorce. In fact, arguments about money were found to be the top predictor of divorce in one from Utah State University. Researchers also determined that frequent fighting increased a couple's overall odds of divorce by 30 percent.
Of course, not all debt is acquired during the marriage.
In a Fidelity, Couples & Money study, almost half of all the couples surveyed indicated they had entered into their marriage with debt. Around 40 percent of them said that it had a negative effect on their marriage, and 49 percent said they disagreed about who was responsible for those debts.
The Debt Elimination Theory
With such a strong link between marital troubles and divorce, it makes sense as to why some relationship experts encourage couples to try debt elimination before divorce - and in some cases, it may work! No two situations are exactly alike, however, and it is important to distinguish the difference between a marriage struggling because of money troubles and one that is no longer healthy or functional.
Could Debt Elimination Save Your Marriage?
There is nothing wrong with being optimistic about debt elimination and its potential to save your marriage - but in some situations, money is the least of a couple's problems. For example:
Marriages involving financial abuse are unlikely to benefit from debt elimination, as only one party has control of the money;
Domestic violence and emotional abuse cannot be corrected with debt elimination;
Money troubles may have resulted in bigger problems (i.e. infidelity, gambling, addiction, etc.);
Debt elimination cannot balance out money troubles caused by an addiction; and
One party may be unwilling to participate in the process.
Additionally, parties should note that marriages are rarely saved by debt elimination alone; most also go through extensive marital therapy. Many also participate in classes or other financial education programs, as a couple, to ensure they are working together toward a common goal.
Contact Our Wheaton Divorce Attorneys
Whether you have attempted debt elimination already, and failed to fix your marriage, or are simply curious as to what might be entailed if you need to file for divorce, Davi Law Group, LLC can help. Seasoned and experienced, our compassionate DuPage County divorce lawyers offer personalized consultations so that you can move forward in your life, in the way and time that is best for you. Call the office at 630-580-6373 today.
Sources:
https://www.fidelity.com/about-fidelity/individual-investing/til-debt-do-us-part
https://www.nbcnews.com/better/business/want-marital-bliss-divorce-debt-not-each-other-ncna948131