Free Initial Consultations

630-580-6373
With offices in Naperville, Joliet, Wheaton & Chicago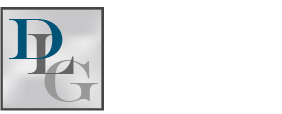 All across the country, people are staying indoors and away from others to minimize their exposure to coronavirus. Stay orders and full-on quarantines literally force couples into all-day one-on-one time. This constant, forced interaction can further inflame underlying issues for those who were already on the edge and barely holding onto the shreds of their marriage.
Data suggests this issue is already causing a spike in divorce inquiries. Now the question becomes whether couples should move forward with their cases or wait it out to see if they can resolve matters once the quarantine is over.
Working Marital Issues Out While Under Quarantine
Marital issues can feel more pronounced when you are forced to interact with one another all day long. While couples under quarantine are unable to change their circumstances, there are some strategies that can be used to help your marriage - even in its current state.
Try in-house separation - You and your spouse can set parameters for an in-house separation, allowing each of you to focus on yourselves, rather than the marriage itself. Some couples find this helpful when trying to address minor marital issues.
Use online counseling options - Counseling can help couples work through their issues, but with everyone under quarantine or a stay-order, the only option is to attend counseling online. Check reviews to be certain you have found a reputable provider.
Set the issues aside and wait it out - If you and your spouse are squabbling over little things, the real issue could be stress. Try seeing if you can set your issues aside until the quarantine is over. Let go of the things that do not matter and try to find other topics of interest.
Moving Forward with Divorce While Under Quarantine
If you and your spouse are unable to work through your issues under quarantine, or if your marital issues are just too severe to set aside or overcome, moving forward with a divorce might be your best option. You can start the process, even under quarantine, by taking the following steps:
Gather documents - Bank statements, mortgage statements, loan statements, retirement account statements, etc.
Change passwords - Your email account, personal bank statements, and other private information are privileged. Protect it by changing your passwords on all accounts and your computer.
Decide what you need - Most people think about what they want out of a divorce, but no one gets everything that their heart desires. Avoid disappointment and resentment by focusing one what you need - rather than want - out of the divorce.
Contact Our Wheaton Divorce Lawyers
Davi Law Group, LLC is committed to helping couples through these trying times. If divorce seems like the right option for you, schedule a personalized consultation with our skilled DuPage County divorce lawyers. Call 630-580-6373 today.
Source:
https://pagesix.com/2020/03/24/divorce-rates-jumping-in-corona-quarantined-couples/