Free Initial Consultations

630-580-6373
With offices in Naperville, Joliet, Wheaton, Plainfield & Chicago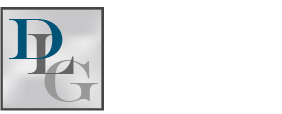 Divorce can spark feelings of grief, even in people who are fully prepared to end their marriage. Sadly, it is often those who initiate divorce who are not prepared for the emotional pain that often accompanies the process, and that can place them at a significant disadvantage during the legal proceedings of their case. Avoid this issue by learning how you can cope with grief during your Illinois divorce, and discover how a seasoned divorce attorney can help to ease the process.
Understanding Why Grief Occurs
Even when you are the initiator in a divorce, grief may occur. Sometimes it is because parties feel like the end of their marriage as a failure. Other times, it is because there are children involved, and seeing them in pain can be emotionally painful. Still, there are situations in which no obvious reason can be found. Instead, the parties may simply feel this overwhelming sense of guilt, sadness, or remorse over the way things ended. Perhaps it is because the party did not want their marriage to end, but they had to come to terms with the fact that it was no longer healthy or productive, or maybe they grew out of the relationship but still care deeply for their spouse. Whatever the case, the grief must be dealt with in a healthy way. Otherwise, the party may end up saying and doing things that are out of character or that could sabotage their proceedings.
Coping with the Grief of a Divorce
One of the biggest misconceptions that people have about grief is that everyone grieves and processes their emotions in the same way. Yet, we are all individuals, and how we handle grief can be very different. Some people need support from family and friends. Others do better if they have ample alone time to practice self-care, like yoga, exercise, bubble baths, or reading books. Therapy and support groups tend to work for many people, but it may not be effective in every situation. Find what works for you and do it often.
It is also important that parties watch over their health during this time, as weight gain is common and the effects of stress can be detrimental. As an example, studies have found that long-term stress can increase one's risk of heart disease (particularly women). If necessary, make an appointment with your doctor to access your risk of serious, adverse issues from a divorce.
How Our Wheaton Divorce Lawyers Help Mitigate Stress
The legal aspects of a divorce can further exacerbate the stress that one feels during the divorce process. Davi Law Group, LLC works to mitigate it by skillfully handling these matters. Learn more by scheduling a personalized consultation with our Wheaton divorce lawyers. Call 630-580-6373 today.
Source:
https://www.theguardian.com/lifeandstyle/2018/jul/15/divorce-miscarriage-jobs-learn-to-embrace-failure-elizabeth-day