Free Initial Consultations

630-580-6373
With offices in Naperville, Joliet, Wheaton & Chicago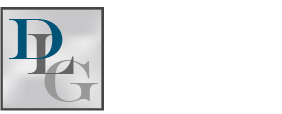 Going through a divorce is widely considered to be one of the most painful and difficult experiences that one can go through. In fact, many psychologists and grief counselors have compared the trauma of divorce to that of suddenly losing a close loved one (in terms of the emotional pain that it can cause). With this in mind, a growing number of people are seeking help during and after a divorce to help them to adjust in a healthy way.
Two of the most common options for coping with a divorce are support groups and professional therapy. Determining which one is right for you will help to ensure you are receiving the best possible assistance.
Are Support Groups Right for You?
Support groups are typically comprised of people who are all going through (or have gone through) a similarly difficult event, such as divorce. While there may be someone who is in charge of the group to help keep things progressing properly, the actual support and advice will come from everyone in the group.
These types of groups are really designed to help the members cope with a difficult situation in which there is little or nothing that they can do to change it. In the case of a divorce, the group can help you to cope with the emotions of loss, the challenges associated with not having your children living with you full time, and much more. Since everyone has experience with these same things, the support group can be very empathetic and caring while providing you with practical advice on how to get through this challenging time.
What About Therapy?
Therapy can be either one-on-one with the therapist, or in a group setting. In either case, there will be a professional therapist who has the education and experience to provide guidance to those that they are attempting to help. They will either give direct advice or help lead others to identify the specific things that they can do to properly cope with a divorce.
One of the most important things that a therapist can do is help teach you how to make changes in your life to improve your situation. Rather than focusing on simply coping with the painful emotions of divorce until they begin to fade, a therapist may be able to help you discover ways that you can turn the negative feelings into something positive.
Why Not Both?
Support groups and therapy each have their advantages, and for many people, taking advantage of both really makes sense. In fact, many therapists have recommended that their patients join support groups, and support groups are typically going to have a very positive opinion regarding the benefits of seeing a therapist if needed. In the end, you need to find the best way to emerge from your divorce in a strong and emotionally healthy position. For many, support groups, therapy, or both, can be just the solution.
Hiring Our Wheaton Divorce Lawyers Can Allow You Time to Heal
Divorce - and healing from it - do not belong on the list of do-it-yourself tasks. Instead, it is important that you seek quality emotional, mental, and legal support throughout the entire divorce process. Using a comprehensive and compassionate approach, Davi Law Group, LLC can allow you time to heal by handling all the complex legal details of your case. Whatever the situation, our DuPage County divorce attorneys strive for the most favorable outcome possible. Call 630-580-6373 to set up a consult with us today.
Sources:
https://www.forbes.com/sites/margueritacheng/2019/02/26/grey-divorce-its-reasons-its-implications/#2a2363e94acd
https://www.mayoclinic.org/healthy-lifestyle/stress-management/in-depth/support-groups/art-20044655
https://www.apa.org/helpcenter/healthy-divorce