Free Initial Consultations

630-580-6373
With offices in Naperville, Joliet, Wheaton, Plainfield & Chicago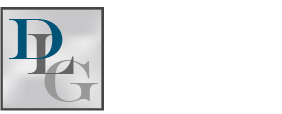 Coping with Divorce in Uncertain Times
Between the pandemic, record job losses, riots, and economic downturn, the future of America might seem grim. Thankfully, the economy will eventually recover. What may not survive is your marriage.
Some couples drew closer under the imposed stay-at-home orders, banding together to withstand and prevail in these uncertain times, but others came to realize that their marriage is unsalvageable. Too much time together agitated unresolved marital issues, bringing them to the surface. Financial problems, job losses, and illnesses only added further stress.
If your marriage crumbled under the stress of recent events, rest assured that you can still move forward with the divorce process. More than that, you can (and are encouraged to) cope with the end of your relationship in a healthy and productive way, as doing so can improve the long-term outcome for yourself and any children.
Step One: Prepare for the Divorce Process
Even in the best of times, the divorce process can be lengthy and emotionally draining. Add in the issues faced during the pandemic—job layoffs, widespread business, and government closures, potential illness in the family, etc.—and you have a recipe for disaster. Thankfully, it is possible to mitigate the many challenges of a divorce, even in such uncertain times.
Preparation is the key to smoothing out the divorce process. A few steps to take include:
Gathering documentation on all marital assets (joint and independently owned),
Creating a budget (based on current and future income projections),
Finding a new place to live,
Closing out joint credit accounts,
Pursuing education or employment to improve your circumstances, and
Scheduling an appointment with a divorce lawyer.
Step Two: Seek Legal and Emotional Support
As previously mentioned, it is a good idea to have legal support while going through your divorce. Capable of helping you map out a path for your case, your lawyer can protect your rights throughout the divorce process. Legal support is just the first step, however.
While working through the divorce process, you may experience periods of anger, resentment, depression, and grief. Having emotional supports, such as family and friends, support groups, and a therapist can help you heal as you work through the divorce.
Step Three: Focus on Creating a New Future
You cannot move forward if your focus is on the past, so rather than worry about the case, try setting your sights on creating a new future. Pursue forgotten passions or find new ones. Reconnect with friends that may have fallen to the wayside during the tumultuous periods of your marriage. Get back in shape and focus on your health. In short, pursue a life for you and the pain of your divorce may seem a little less crippling.
Contact Our Wheaton Divorce Attorneys
The skilled Wheaton divorce lawyers at Davi Law Group, LLC have your best interests in mind. Even in uncertain times, we strive for excellence in our practice. Schedule your personalized consultation to get started. Call 630-580-6373 today.
Sources:
https://www.webmd.com/sex-relationships/features/life-after-divorce-3-survival-strategies
https://www.mhanational.org/separation-and-divorce