Free Initial Consultations

630-580-6373
With offices in Naperville, Joliet, Wheaton, Plainfield & Chicago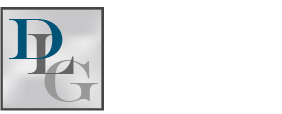 For many couples going through the divorce process, the number of factors that must be discussed as the dissolution of the marriage is handled can be overwhelming. While some partners are able to separate with little to no legal roadblocks, a majority of people experience some challenges throughout the journey. This is certainly understandable, considering the many issues that can arise when a marriage ends. Couples are faced with having to pick apart the lifestyle they have been accustomed to, and must then decide how to divide finances, living arrangements, and standing obligations with their soon-to-be ex-partner.
Is Your Divorce Contested or Uncontested?
The primary difference between a contested divorce and an uncontested divorce is how the parties respond to the dissolution of the marriage. In an uncontested divorce, both parties agree in all areas, including the division of marital property, the allocation of parental responsibilities, parenting time, and any other non-parent issues that may apply to the couple's situation. When a divorce is contested, this means the parties disagree on one or more of these areas. Under these circumstances, the dissolution of marriage must be negotiated or litigated through mediation or in court.
How the Experiences Differ
Generally, an uncontested divorce provides for an overall smoother divorce experience. When both parties mutually agree on key matters like money and parenting arrangements, the case is fairly straightforward, allowing the couple to begin the emotional healing process sooner, rather than later. When litigation is involved and the parties must negotiate, however, the dissolution of marriage can become more complicated and time-consuming for everyone involved.
A contested case usually arises when one party does not want to get divorced, when a disagreement exists regarding the grounds for the divorce, or when there are disagreements about the division of assets or the raising of the children. When the divorce is contested, the couple is typically required to spend more time in a court of law, as well as more time in mediation, working these problems out. While this route means more footwork for both parties, it is important to address any issues to protect one's rights. For example, the hiding of assets, such as concealing funds, accounts, or family heirlooms, can cause significant financial strain for the party being deceived.
Legal Representation for a Contested Divorce Case
When you are facing a contested divorce, your rights are on the line. If you find you and your spouse are disagreeing on important issues surrounding your separation, be sure to consult with a knowledgeable Wheaton, IL divorce attorney to ensure you are protected throughout the divorce process. Call the Davi Law Group, LLC today at 630-580-6373 for a special consultation.