Free Initial Consultations

630-580-6373
With offices in Naperville, Joliet, Wheaton & Chicago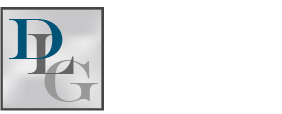 Divorce can jeopardize the financial future of both men and women, but women tend to be at the highest risk for financial devastation. If contention, domestic abuse, or financial abuse are present in the marriage, that risk exponentially increases. Thankfully, there are steps that women can take to mitigate against a severe financial loss during their divorce. Learn more in the following sections, including what a seasoned, competent attorney can do to help with your Illinois divorce.
Women Remain at a Disadvantage in Divorce
Society has come a long way in the last few decades, particularly in the way of women's rights. Sadly, we still have a long way to go. Women continue to make less than men in the workplace, even when they have the same level of experience and training. They are also more likely to make career sacrifices for their family, such as staying home to care for the children, rather than putting them in daycare. Alimony is also awarded less often these days, and thanks to the new tax law, it is likely to be less helpful for disadvantaged divorcing women than it once was.
Protecting Your Financial Future in an Illinois Divorce
When facing an impending divorce, it is critical that you take swift steps to protect your financial future. Start by ensuring that you have a clear understanding of your marital estate. Gather documentation of any income, assets, and debts (including any that belong to your spouse), make copies, and put them in a safe and secure location. Also, watch for assets that are likely to go unnoticed, or that like to slip through the cracks (life insurance policies, foreign bank accounts, jewelry, artwork, etc.), and notify your attorney if assets start to disappear.
If you do not have income, or if your spouse earns substantially more than you, it is also advised that you consider requesting either alimony or a higher settlement in your case. Your attorney can explain your options and guide you on which choice may be most appropriate for your situation.
Contact Our Wheaton Divorce Lawyers
At Davi Law Group, LLC, we work hard to protect your financial future, both now and long into the future. Skilled at handling even the most complex of divorce cases, our Wheaton divorce attorneys will aggressively pursue the most favorable outcome in your case. Start by scheduling your personalized consultation. Call our offices at 630-580-6373 today.
Source:
https://www.marketwatch.com/story/a-rocky-divorce-teaches-a-financial-adviser-about-womens-money-problems-2018-02-09