Free Initial Consultations

630-580-6373
With offices in Naperville, Joliet, Wheaton, Plainfield & Chicago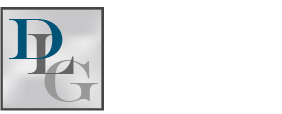 If you are unable to raise your child with their other parent due to divorce, breakup, or any other reason, the state of Illinois will want you to have a legal parenting plan in place. This is a complex, and often emotional process that needs to be handled well for the benefit of your child, and yourself. When working on a parenting plan, make sure to consider the following essential concepts.
Put Your Child First
The most important thing to consider when working on a parenting plan is that it is all about your children, not yourself. It is tempting to fight to keep your child with you every day and ensure you are able to make every possible decision throughout their childhood. The fact is, however, that in the vast majority of cases it is better for the child to encourage them to have a close relationship with each parent, and for the parents to work together. Putting your child first may be hard, but it will help them to thrive long into the future.
Be Ready to Make Concessions
It is almost unheard of for any parent to get 100% of what they want when discussing a parenting plan. This is why it can be so helpful to work with a mediator, arbitrator, or another objective third-party who can help facilitate compromise. When getting ready to discuss your parenting plan, try to have some flexibility so that you can successfully come to an agreement. Of course, this does not mean you have to give up specific things that are extremely important to you!
Plan for Future of Your Child
When writing a parenting plan, you are going to be focused on the needs of your child today. As children grow up, however, their needs will drastically change. To the extent possible, address the future needs of your child to help minimize conflict and the need to have the parenting plan updated. Some examples of this include the following:
School – What school will your child attend when they get old enough?
Extracurricular Activities – When your child wants to participate in extracurricular activities such as sports, clubs, and other events, how the decision be made on what is permitted and what is not? Also, who will pay for any expenses associated with these activities?
Discipline – How will you coordinate the discipline of the child as they get older?
The specific items that you include regarding the future of your child will depend based on your specific situation. The more you can include now, the easier it will make things when the time comes to put them into practice.
Incorporate Flexibility Into the Order
One of the best things about a parenting plan is that it helps to eliminate opportunities for conflict by putting everything down in black and white. The reality is, however, that in almost all situations, there will be times when exceptions to the order need to be made. For example, if one parent has a family reunion that they would like to take the child to, but they don't have parenting time that weekend, it is best to be flexible.
You can include instructions on how these exceptions should be handled right in the parenting plan. For example, you can state that all requests for changes must be made at least 48 hours in advance, and the parent being asked to make a change has a right to refuse. For particularly contentious couples, it may make sense to require that all changes be made in writing and signed by both parents.
Put the Work in Now
While creating a good parenting plan can be difficult, it is well worth the effort. In addition to providing each party with specific legal rights and responsibilities, it will help to provide the structure your child needs while growing up. Putting in the work needed to get your parenting plan right today will help to avoid a lot of conflict in the years to come.
Contact Our Wheaton Parenting Time Lawyers
For seasoned support and assistance in your Illinois parenting time case, contact Davi Law Group, LLC. Compassionate and experienced, our DuPage County family law attorneys can help develop creative solutions to suit your family's needs. Call 630-580-6373 and schedule your consultation to learn more.
Sources:
https://www.chicagotribune.com/lifestyles/sc-fam-modern-custody-agreements-0313-story.html
https://www.washingtonpost.com/local/social-issues/more-than-20-states-in-2017-considered-laws-to-promote-shared-custody-of-children-after-divorce/2017/12/11/d924b938-c4b7-11e7-84bc-5e285c7f4512_story.html