Free Initial Consultations

630-580-6373
With offices in Naperville, Joliet, Wheaton & Chicago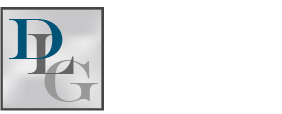 When you think about divorce in Illinois, you may see images of drawn-out, antagonistic legal battles involving repeated court hearings where spouses fight over children, the division of property, and spousal support. However, not all cases are so adversarial and can actually be resolved through mediation under appropriate circumstances.
Many spouses are able to agree on some issues or are close to compromise on disputed matters, making mediation an ideal solution to protracted, expensive litigation. Talk to an Illinois mediation professional about your situation after getting some basic information about the process.
How Mediation Works in Divorce Cases
Illinois law allows divorcing couples to resolve their disputes via the mediation process, which is a proceeding that is less formal than a court hearing. The parties, with their attorneys, select a certified mediation professional and schedule the session at a convenient time and place for all. Before the mediation, each spouse prepares a brief on the disputed issues and presents the point of view as to how they should be resolved.
At the mediation conference, the mediator's job is to guide the spouses and encourage productive, respectful conversation about the disputes. A mediator is trained to help the parties reach a compromise rather than engage in expensive, time-consuming litigation. Mediation concludes when the spouses reach an agreement on all or some of the disputed issues; alternatively, if an accord is not possible, the process is complete and the parties return to court.
Mediation Benefits
One primary benefit of mediation is that it reduces the costs of a divorce and can be completed in as little as a day. Other advantages include:
Mediation proceedings are confidential, so any details cannot be used in court later;
The session is informal and can reduce anxiety;
The parties have control over the mediation, whereas a court would apply Illinois law regardless of the spouses' wishes;
The process often leads to an amicable relationship between ex-spouses, which may not be possible in a bitter divorce case in court.
It is important to note that mediation may not available in cases where there are allegations of violence against one spouse or minor children of the marriage.
Find Out if Mediation is an Option for You
Mediation may be an option for you, but it is necessary to discuss your circumstances with a qualified attorney to determine if it is an appropriate strategy for resolving disputes in your divorce case. The passionate DuPage County family law attorneys at Davi Law Group, LLC have represented many clients in divorce mediation and we can assist you with the process. In addition, our firm has certified mediators on staff if yo are looking for a professional to oversee the mediation process. Please contact us for more information or with any divorce related questions.
Source:
http://www.ilga.gov/legislation/ilcs/ilcs4.asp?DocName=075000050HPt%2E+V&ActID=2086&ChapterID=59&SeqStart=6100000&SeqEnd=8350000