Free Initial Consultations

630-580-6373
With offices in Naperville, Joliet, Wheaton, Plainfield & Chicago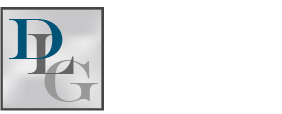 Consenting to Adoption: Know Your Rights
Every parent has the right to decide how their children are raised. Parental rights are fiercely protected by the law. Parental rights also come with parental responsibilities. If a birth parent has decided to place a child up for adoption, then both parents must give up these rights. Giving up parental rights, or consenting to an adoption, is an important and critical legal step for biological parents. If you are making the difficult decision to place your child up for adoption, you will need to understand the full impact of consenting to your child's adoption.
Requirement for Consenting to Adoption
When parents consent to an adoption, the parents give up both their rights and responsibilities. Illinois provides two different ways for parents to consent to an adoption:
Specific Consent to Adoption: A parent may specifically provide consent for the person taking care of his or her child to adopt the child. This type of consent requires DCFS to approve the designated parent. A specific consent, or direct consent, is only valid for the selected adoptive parents.

Adoption Surrender: Signing an adoption surrender will terminate your parental rights. Once you sign an adoption surrender, you complete the surrender and the state will decide who adopts your child.
Fathers Can Protect Their Rights to Consent
It is important to note that fathers who have not established paternity may lose their rights too. Parents may not be able to agree about the adoption. However, this does not mean that an unwed father gives up his rights to exercise his parental rights. Even if the parents disagree, the father may register with the state as the child's father to ensure he is notified if the child is placed up for adoption.
Timing and Revoking Consent
Illinois requires that a mother wait three days before consenting to an adoption. Once you give consent to an adoption, it is almost impossible to change the consent. A birth parent may only revoke consent if it was obtained through fraud or coercion. A court may also revoke consent if it is in the child's best interest.
Let an Attorney Help
Adoption and birth parent consent is complicated. Birth parents may not agree about the adoption. Or, the parents may protest adoption and want to revoke consent. These are important issues that a birth parent should consider before consenting to an adoption. If you are considering adoption and have additional questions about consent, consider speaking with the DuPage County adoption attorneys at Davi Law Group, LLC. We understand the subtleties of adoption law. Let us help you make the best decisions for your family by calling us today to schedule an appointment. Reach out to our office today for a consultation on your case.
Source:
http://www.ilga.gov/legislation/ilcs/ilcs3.asp?ActID=2098