Free Initial Consultations

630-580-6373
With offices in Naperville, Joliet, Wheaton & Chicago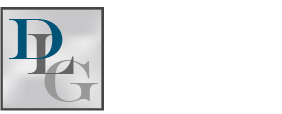 The lesbian, gay, bi-sexual, transgender, queer (LGBTQ) community has experienced some major victories in the past few years, including the requirement that all states allow and recognize same-sex marriages. Their most recent win came when Congress rejected a discriminatory amendment that would have negatively impacted their ability to adopt a child. Sadly, the very presence of that amendment proves that the battle for equality is still far from over. Learn how you can protect your rights as an adopting LGBTQ parent, and discover how our seasoned family law attorneys can assist you with the process.
Addition and Rejection of Discriminatory Amendment - What it All Means
Discrimination is far from a new experience for members of the LGBTQ community, but when the U.S. Supreme Court ruled that states could no longer ban same-sex marriages, many hoped the worst would be over. Unfortunately, that has not been the case. In fact, an alarming number of LGBTQ couples have been denied the right to end their marriage in divorce. Even when successful in obtaining a divorce, parties may be at risk of losing their parental rights to a child if they did not establish legal guardianship during their marriage. A total of 10 states also have laws with language that is similar to the recently rejected amendment.
Added to an appropriations package for the Departments of Labor, Health and Human Services, Education, and Defense, the amendment would have allowed state workers to deny foster placements and adoptions to persons that identify as LGBTQ, even if they passed all other requirements. In short, the decision to deny them as adoptive or foster parents would have been based solely on their sexual orientation or identity, even if state laws did not reflect the same level of discrimination.
Protecting Your Right to Adopt or Foster a Child in Illinois
Although the discriminatory language from the amendment is not found anywhere in Illinois' state laws, members of the LGBTQ community are still advised to protect their right to foster or adopt a child, as the law does not specifically prohibit such discrimination either. Private agencies are also permitted to deny prospective adoptions based on their own set of rules and regulations, which may be discriminatory in nature. Thankfully, a seasoned family law attorney can help you avoid such issues when trying to adopt a child through federal or private agencies. A lawyer can also ensure your rights as a parent are protected after the adoption, just in case your marriage should ever end in a divorce.
Contact Our Wheaton Adoption Lawyers
At Davi Law Group, LLC, we believe that loving people should be allowed to adopt, regardless of their sexual orientation or identity. Skilled and experienced, our DuPage County adoption attorneys can work to protect your parental rights and best interests in an Illinois adoption case. Call 630-580-6373 to schedule your personalized consultation with our offices today.
Sources:
https://www.hrw.org/news/2018/09/28/us-congress-rejects-anti-lgbt-adoption-amendment
https://nypost.com/2017/10/31/city-hall-refuses-to-grant-divorce-to-gay-couple-married-in-nyc/
https://www.usatoday.com/story/news/nation/2018/06/04/same-sex-marriage-ruling-undermined-gay-parents/650112002/