Free Initial Consultations

630-580-6373
With offices in Naperville, Joliet, Wheaton & Chicago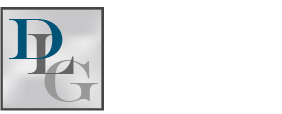 Most people are at risk of making at least a few mistakes throughout the process of divorce. Of course, having an experienced divorce attorney as legal representation goes a long way in avoiding such errors and ensuring a smooth process along the way. A Chicago Tribune article from a few years ago discusses the most common mistakes made by men in divorce cases, as witnessed by a divorce attorney. While the article is gender-specific, it is important to note that these mistakes can easily be equally attributable to men or women and should be avoided by any party in a divorce case.
Ten Mistakes
It is wise for members of both sexes involved in divorce proceedings to not only be aware of these commonly made mistakes, but to take steps to avoid them, ideally with the help if an attorney who is experienced in divorce cases.
Common mistakes may include:
Leaving the marital home before divorce proceedings are commenced. Particularly where children are involved, staying in the marital home may be key when addressing matters of custody. It is beneficial for parties to have daily interaction with their children and an awareness of their daily activities.
Waiting for the other party to file first. While it does not technically matter who files first in Illinois, it could not hurt your case to have the judge hear your side of the story first if you are certain your marriage is headed for divorce.
Hiring an inexperienced attorney. Be sure to ask questions and bring up concerns related to an attorney's practice or handling of your case. Ensure his or her competency in representing clients in divorce cases.
Hiding information from your lawyer. It is important to share any potentially relevant information with your attorney so he or she is prepared for what the other side may bring up in court.
Not pursuing a relationship with your children. Active parents should remain involved with their children throughout the divorce proceeding and after to maintain their relationship.
Keeping poor financial records. Failing to maintain complete or accurate financial information can damage your position in a divorce case.
Talking to other people about your case. This includes a soon-to-be ex-spouse, family, friends, or in-laws. Generally, the less you speak about the details of your case to a third party, the better.
Putting information online. Once something is revealed on the Internet, it is not private and is subject to interpretation.
Being disengaged in your case. Talk to your attorney about questions or concerns and be sure to understand what is going on with your case.
Not being prepared. Prepare yourself for every stage of the legal process in which you will need to participate - from being deposed to testifying before the judge.
Divorce Attorney
If you are considering divorce in the Chicago area, contact the
Wheaton divorce attorneys
at the Davi Law Group, LLC today to schedule a consultation to discuss your case. We serve clients in DuPage, Will, Kane, Kendall and Cook County.