Free Initial Consultations

630-580-6373
With offices in Naperville, Joliet, Wheaton, Plainfield & Chicago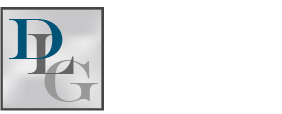 Beware of These Common IRA Division Mistakes During Your Illinois Divorce
Dividing a retirement account during divorce is an exacting matter, with numerous pitfalls to avoid. Any failure to do so can result in a significant financial loss to one or both divorcing parties. Learn how to avoid the most common IRA division mistakes made during divorce, and discover how an experienced attorney can help with the process.
Dividing the IRA Before the Divorce is Final
IRAs, when disbursed, are considered taxable income by the Internal Revenue Service (IRS). Divorce does receive a special exclusion, so there are no penalties for either party. However, the split of an IRA account must be justified with a divorce decree. Without it, the division becomes subject to fees and penalties. That is not to say you cannot make an informal agreement with your spouse, or that you cannot discuss or determine how the account will be divided once the divorce has been finalized; such information can be sent to the courts for approval. Instead, it simply means that you cannot divide the IRA until you have a final decree.
Taking a Disbursement Instead of a Transfer
It is advised that all parties avoid disbursements of an IRA during and after the divorce process. Instead, the IRA should be transferred from one party's retirement account to the other's (trustee-to-trustee). Doing this cuts out the concern over early withdrawal fees and taxation, including the 10 percent penalty that may be imposed by the IRS after an early disbursement. If a disbursement is necessary, and a straight transfer is not feasible, either because of financial circumstances or because the account holds little value, parties should discuss the possible implications with an accountant or their attorney.
Falling into the DIY Divorce Trap
Many of the divorcing couples who have experienced trouble after dividing an IRA in divorce attempted to complete the process on their own. They did not seek advice from an accountant. They did not hire an attorney. Sadly, they also learned that such experience can be invaluable when dealing with such nuanced matters – but that knowledge came too late. Do not let this happen to you! Instead, ensure you have legal assistance during your Illinois divorce.
Contact Our DuPage County Divorce Lawyers
If you are planning on filing for divorce, contact Davi Law Group, LLC for assistance. Dedicated to your best interest and highly experienced, our DuPage County divorce lawyers can walk you through the entire divorce process. We will be by your side, protecting your rights and future, every step of the way. Get started by scheduling a personalized consultation. Call 630-580-6373 today.
Source:
https://www.financial-planning.com/news/the-wrong-way-to-split-an-ira-in-a-divorce