Free Initial Consultations

630-580-6373
With offices in Naperville, Joliet, Wheaton & Chicago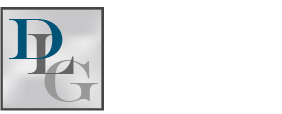 If you are thinking about or in the process of divorce, you need to be careful of making one of the common financial mistakes that many people make during a divorce. Indeed, make sure to understand these common mistakes and how you can avoid them, and do not hesitate to reach out to a skilled attorney for help.
Delaying Talking to an Attorney
One mistake that couples thinking about divorce make is to delay talking to a knowledgeable divorce attorney. There are many things that people may do during the divorce process that may have an effect on the final outcome and they may not know about the consequences of their actions without talking to an attorney first. Even if you have not decided to divorce but are just considering it, it can pay off in the end to talk to a divorce attorney right away. An attorney can also give you an idea of what is likely to happen during the divorce, which may help you to make a decision.
Trying to "Punish" the Other Party
While, of course, you will want to stand up for yourself during a divorce, it can be a costly mistake to focus on punishing the other person, rather than coming to an agreement that you can both live with. Focusing on punishment can lead to increased lawyer fees and more litigation and other associated costs. While divorces often involve heightened emotions, the courtroom is not the place for them.
Not Having Accurate Financial Records
During a divorce, it is crucial that you are as accurate as possible for all your finances. This includes things like assets and debts, but also things like pension plans, 401ks, any stocks and bonds, or other financial products. The financial records will be the basis that you settle or litigate about, so it is necessary that they are accurate and complete.
Forgetting About Taxes
Different elements of divorce, such as spousal support and child support, have different default tax consequences. There are also many other tax implications that apply to property division. Taxes need to be at the forefront of divorcing couple's minds and if there is a settlement, everyone should also make sure that they are on board with the tax effects of those decisions. Couples also need to make sure that they make decisions that minimize tax liability as a couple, so they have more assets to split up between them.
Not Updating Documents After Divorce
It is important that after a divorce you make sure to update personal documents, including estate planning documents such as wills, life insurance policies, and any others in which a beneficiary is named. Depending on the rules of your state or the document, even if you want to keep your ex-spouse as a beneficiary, you may need to update the documents after the divorce to keep it that way.
Our DuPage County Divorce Attorneys Can Help You
One of the best ways to make sure that you do not make any financial mistakes during your divorce is to work with a knowledgeable divorce attorney. Our skilled DuPage County divorce attorneys at Davi Law Group, LLC can help you and your spouse to avoid these financial pitfalls.
Sources:
http://www.huffingtonpost.com/bari-zell-weinberger-esq/filing-for-divorce-in-spring-avoid-these-6-perilous-mistakes_b_9770766.html
http://www.usatoday.com/story/money/personalfinance/2015/03/07/adviceiq-divorce-finances/24536371/