Free Initial Consultations

630-580-6373
With offices in Naperville, Joliet, Wheaton & Chicago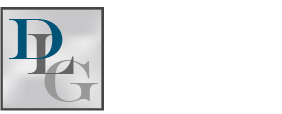 Domestic violence is an issue being discussed in communities across the country, but often has similar factors at play no matter where it takes place. A recently published news article examines the topic of domestic violence from some familiar angles in order to shed light on questions, such as why victims stay in abusive relationships and some of the more common warning signs of domestic violence. This information is useful no matter where domestic violence takes place.
Why Victims Stay
Many times, when discussing the topic or a specific incident of domestic violence, the question comes up as to why the victim stays with his or her abuser. To some, the prospect of leaving an abusive relationship may seem like an obvious choice. However, to those involved in such a relationship, it is not always that easy.
Victims of domestic violence may remain in the relationship for any number of reasons, ranging from economic to emotional, or because they feel they do not have a choice or the resources to leave. Additional reasons may include the fact that the victim loves the abuser and believes promises to change; the victim fears consequences or retaliation as a result of leavingl; or the victim has shame or fear that people may not believe his or her side of the story. These are just some of the reasons a victim may remain in an abusive relationship, but other reasons may surely be present according to the facts or circumstances of the situation.
Oftentimes, leaving an abusive relationship is a process that takes time and does not equate to a singular, isolated event. The victim may not only need to build up the self-esteem and courage to leave the relationship, but he or she may also need to financially prepare and make other logistical plans, such as finding a safe place to stay where his or her abuser can no longer victimize him or her. In addition, experts are saying that instead of focusing on why victims do not leave, which seems to place some blame on them for the abuse, the focus needs to be shifted to the abuser, who is the real culprit in a domestic violence scenario.
Common Warning Signs
Domestic violence is an issue that is very prevalent, but often overlooked or not discussed due to it being an uncomfortable topic. However, it is imperative that the issue is identified and addressed properly in situations where it exists. The following are some common warning signs that a relationship is or is about to turn abusive:
Abuser shows extreme jealousy;
Victim is isolated from family and friends;
Abuser begins to engage in controlling behavior;
Abuser threatens violence; or
Abuser begins breaking, striking, or throwing objects.
Family Law Attorney
The experienced
Wheaton family law attorneys
at the Davi Law Group, LLC have successful experience assisting clients with domestic violence matters. Contact us today to schedule a consultation to discuss your case. We have experience representing clients in DuPage, Will, Kane, Kendall and Cook Counties.