Free Initial Consultations

630-580-6373
With offices in Naperville, Joliet, Wheaton & Chicago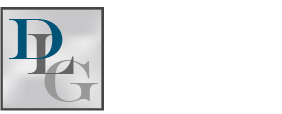 Former spouses may find it difficult to put their finger on a specific event that foreshadowed the end of their marriage. Yet for others, changes in their lives can be easily identified. Common developments that can prompt the breakdown of a marriage include job loss, childbirth, living apart, trauma, illness, children leaving the home and infidelity.
Reasons for Separating
Changes to a spouse's job, especially layoffs or severe reductions of hours or pay, are a common factor in the deterioration of marriages. Studies show that unemployed spouses are more likely to leave or be left by the other spouse. Understandably, the loss of a job by one or both partners in a marriage can cause stress about finances and can easily translate into marital dissatisfaction. Changes to work schedules can impact how couples spend time together, de-prioritizing a marriage in order to focus on work responsibilities can cause in isolation and resentment between spouses.
Additionally, children can also precipitate irreconcilable differences and lead to divorce. Couples may not be in agreement about raising children, and they may separate because of this; however, even couples who want to start a family can be strained by the birth of a child. In fact, a recent study showed that two-thirds of couples had reduced satisfaction in their marriage during the three years following the arrival of their children.
Traumatic events can bring couples closer together, but they can also have the opposite effect, pushing them to separate, sometimes in order to avoid anything that would remind them of a tragic or painful event. Also, if one spouse faces a serious or chronic health condition, it can change a relationship's dynamic drastically. Pain, debt, and a reduced ability to contribute inside or outside of the home can lead couples to split up. This phenomenon is more pronounced when women become ill, which reflects gender norms surrounding care. Studies have suggested that men are less capable or willing to assume caregiving responsibilities, leading to six percent higher divorce rates when wives fall ill.
Becoming empty-nesters is a huge life change that has precipitated many divorces as well. Parents may choose wait until their children have left the house to face problems in their marriage, and others may find that they do not have much in common once the task of raising children is complete.
Finally, living apart can be extremely challenging for a relationship. Couples who take part in long-distance relationships—often in order to fulfill work or family obligations—face heightened strain on their marriages. And while unfaithfulness is also a common impetus for divorce, it does not occur as frequently as many people may think.
Contact Attorneys in DuPage County
If you and your spouse are facing an upheaval due to changes in your life, big or small, and it is impacting your marriage, you may consider discussing the option of divorce with a local family lawyer. An experienced DuPage County divorce attorney can help lay out your choices and their ramifications, and focus your goals. Contact Davi Law Group, LLC in the Chicago area for a free consultation.