Free Initial Consultations

630-580-6373
With offices in Naperville, Joliet, Wheaton & Chicago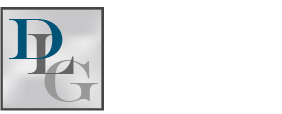 It has been long believed that married couples who are highly educated are not as likely to divorce as less-educated couples. A recent
study published in the journal Family Relations
shows that this belief is not far from the truth. However, it seems that race is also a major factor, according to an article in the Huffington Post. While the marriages of white Americans seem to benefit from education, the same is not always true for the marriages of African-Americans.
The divorce rate of white Americans has not changed much in the past 30 years. Additionally, the protective effect of education on marriage has increased steadily among the younger generations. But college education does not necessarily translate into the higher earnings that would keep marriages intact for black women. "African-American women don't seem to enjoy the same degree of protection that education confers on marriage," said assistant professor Jeounghee Kim. A study conducted in 2012 showed that having a college degree significantly improved the chances to get married for black women, much more so than for whites. However, economic inequality that affects even well-read African Americans may weigh more than education when it comes to marital longevity. "Many are the first in their families to have attained a post-secondary education and do not benefit from the cushion of inter-generational wealth possessed by some white families," according to Kim. If you or someone close to you is considering filing for a divorce, you may want to enlist the services of a skilled family law lawyer. Don't go through it alone.
Contact
a capable divorce attorney in Illinois today.