Free Initial Consultations

630-580-6373
With offices in Naperville, Joliet, Wheaton & Chicago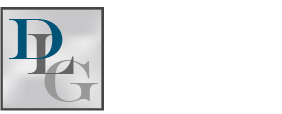 Many couples decide to live together without getting married—one partner may have already divorced and does not want to remarry. When couples decide to cohabitate, there are several legal and financial decisions that the couple needs to decide.
Illinois marriage law gives spouses certain rights, and if a cohabiting couple wants similar rights, they must establish these rights through a cohabitation agreement. A cohabitation agreement can help you and your partner decide what happens during your relationship and if it ends.
Why Would We Need a Cohabitation Agreement?
When you move in with your partner, you may not consider what might happen if you separate. However, you may want to protect your assets or leave instructions should something happen to you or your partner. Furthermore, Illinois does not recognize common law marriage. Therefore, no matter how long you have lived with your partner, if you do not have a cohabitation agreement, you will not have any legal rights to the assets you have acquired with your partner or make decisions on his or her behalf if he or she is incapacitated.
There are many reasons why you should have a cohabitation agreement. For example, cohabitation agreements are very useful for nontraditional families when neither partner wants to get married. You and your partner may want a cohabitation agreement if you:
Own property before cohabitating;
Have plans to commingle your assets/accounts;
Want to name your partner as a guardian;
Want clarify how expenses will be shared and paid; or
Want to plan how to share property.
What Can We Include in Our Cohabitation Agreement?
A cohabitation agreement is a legal contract. You and your partner can develop and customize your agreement to fit your individual needs. A legal cohabitation agreement can include the following types of provisions/agreements:
Division of household expenses (e.g. rent/mortgage, bills, insurance);
Directions for property upon your death/incapacitation;
Agreements on parenting roles if there is a breakup (this is for blended families);
Agreements for sharing debt; or
Agreements on diving property if the relationship ends.
You can also use a cohabitation agreement if you want your partner to make decisions for you if you become ill or medically incapacitated. A cohabitation agreement, along with other estate planning tools, can ensure that you and your partner have many of the legal rights the law gives married couples.
Contact an Attorney
If you and your partner have decided to move in together but are not considering marriage, you have options for committing to each other without marriage. Contact a DuPage County family lawyer at Davi Law Group, LLC. We can help you understand whether a cohabitation agreement is right for your and your partner. Please contact us today to schedule a consultation.
Source:
http://www.ilga.gov/legislation/ilcs/ilcs5.asp?ActID=2086&ChapterID=59