Free Initial Consultations

630-580-6373
With offices in Naperville, Joliet, Wheaton & Chicago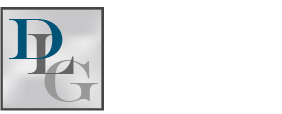 Children often feel the pain of a divorce, no matter what time of year it is, but the holiday season can be especially difficult for those who are trying to adjust to a new way of life. Days previously spent together, happily planning family events, wrapping gifts, or attending holiday parties together can become a sad reminder of all that the child has lost. Not all is lost, however. In fact, parents can help their child find and experience joy during the holidays, even if they are in the throes of nasty divorce. Best of all, divorcing parents can use the following co-parenting strategies, long after the decorations have been packed away, as these tactics can benefit a child of divorce, all year-round.
Focus on Your Child Instead of Your Ex-Spouse
Parents are encouraged to focus their energy on their child, rather than their ex-spouse, during the divorce process. Concerns over your ex's personal life, fighting over parenting matters or marital assets, and worrying about whether your child misses you while spending time with their other parent can hurt more than just you and your spouse; such behaviors can also cause your child to feel as though they are trapped in the middle of the divorce, or that they must "choose sides." Focus on celebrating your child's time with their other parent, keep conversations about the divorce private, and focus on rebuilding and reinventing your own life and not only are you likely to be happier, but your child is likely to be as well.
Consider Using Neutral Ground for Family Traditions
Family traditions do not have to fall completely to the wayside, just because you are divorcing your spouse, but if spending a few hours alone with them in the presence of your child does not feel like a possibility, you may be at a loss for how to move forward. Some parents choose to continue their usual family traditions on neutral ground. For example, if you typically open gifts together on Christmas morning, you might consider if it would be possible to meet and open gifts at a family member's house. Changing traditions in this way not only allows your child to share important moments with both parents, but it shows your child that you and your ex-spouse are willing to work together as a cohesive parenting team, rather than sworn enemies.
Accommodate Your Spouse and Be Grateful for Their Efforts
Restructuring and coming to terms with your new life can take time, and the same can be said for your spouse. Whether it is a late pickup or drop-off time, or simply confusion over where you were supposed to meet, try to be as accommodating as possible (but also within reason). Also, try to be grateful for your ex's efforts to be a part of the co-parenting process — even when they make a mistake or there is a miscommunication. Positive feedback and a healthy, low-stress environment can go a long way to easing any fears or anxieties your child may be feeling during all the changes happening around the holidays this year.
Contact Our Wheaton Parenting Plan Attorneys
Regardless of when you divorce, it is important that you focus on moving forward as a positive parenting unit, willing to put aside your differences to preserve the best interests of your child. Davi Law Group, LLC can help. Seasoned and experienced, our DuPage County parenting time attorneys can help you understand your options and how each decision may impact your family. Schedule a consultation to get started. Call 630-580-6373 today.
Source:
https://www.chicagotribune.com/lifestyles/sc-fam-moms-coparenting-fathers-day-0612-story.html