Free Initial Consultations

630-580-6373
With offices in Naperville, Joliet, Wheaton & Chicago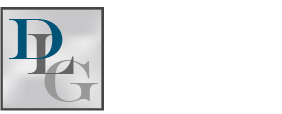 Domestic violence in divorce is more common than most people realize, yet there is still little statistical information on the challenges that victims face after leaving their marriage. For example, experts have long known that victims and their children are at risk for heightened violence after leaving the relationship, but they questioned whether the type of abuse may be an influencing factor in the severity or frequency of such issues.
There is also little evidence on how co-parenting with an abuser may affect the victim. Instead, the focus is typically placed on the influence that an abuser may have the child (whether positive or negative). While this is not just expected, but also typically what is best for the child, there are scenarios in which that may not be the case. One prime example might be if the continued contact places the mother in serious physical danger and the anxiety of it is negatively affecting the child. In such situations, an appropriate strategy may be needed.
Type of Abuse Can Impact Co-Parenting
Interested in determining how various types of abuse might affect the victim while co-parenting, researchers from the University of Illinois studied and analyzed the experiences of 135 female victims. Interviewed five separate times during the first year after leaving their spouse, they were asked about their experiences as they related to communications about childrearing, support, and conflict. Researchers also asked if the women had experienced any threatening or physically abusive behaviors during the study. Each was also placed into one of two abuse groups: coercive controlling abuse or situational couple abuse.
Women who were placed into the coercive controlling abuse group were found to have a much higher risk of co-parenting problems than those in situational abuse relationships. Mothers that were leaving coercive controlling relationships were also more likely to experience frequent threatening behaviors, harassment, and conflict than those from situational abuse situations.
Staying Safe While Co-Parenting
While domestic violence victims may experience an increased risk of abuse and/or a heightened severity of abuse, there are some may who have a higher risk than others. Knowing and understanding this, and knowing where to turn for assistance, can go a long way in keeping you and your child safe throughout the process. Plus, having legal assistance on your side during your divorce can improve the outcome of your case.
If you or someone you know is planning on leaving an abusive marriage, contact Davi Law Group, LLC for legal assistance. Dedicated and experienced, our DuPage County divorce lawyers can take swift and aggressive action to increase safety for all involved victims. We protect your rights and best interest at every turn. Call 630-580-6373 and schedule your personalized consultation to learn more.
Source:
https://medicalxpress.com/news/2017-11-co-parenting-violent-marriage-year.html