Free Initial Consultations

630-580-6373
With offices in Naperville, Joliet, Wheaton & Chicago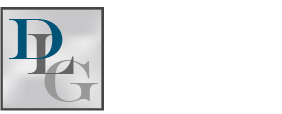 Victims of abuse often assume that a documented history of violence will protect them and their children during and after a divorce. Sadly, this is rarely the case. Instead, abusive spouses often use their children as a way to get close to the victim again. The means and methods for doing so vary from one case to the next, but with proper advocacy and protection, victims and their children can reduce the risk of future abuse. Learn more in the following sections, including how the assistance of a seasoned divorce attorney can help to mitigate against the issues that often arise in a divorce from an abusive partner.
Make Safety Your Primary Focus
Divorce is a complex process, with many pitfalls, but the biggest threat to victims of domestic violence is that of continued abuse. As such, the primary focus should be safety. Create a safety plan and, if necessary, obtain an order of protection. If the children are not covered under the order of protection (which is a possibility), then victims are encouraged to make child exchanges in a safe, public place (i.e. the police station). Do not engage in arguments and never agree to meet your spouse alone - not even to talk about the children. Instead, seek assistance and support from an experienced attorney.
Know the Risks and Legal Complications
The risk of continued violence is just one of the many aspects that domestic violence victims must consider. Many abusive partners are charismatic, and they may attempt to charm judges, guardian ad litems, and other legal professionals. They may also attempt to alienate the victim from the child, or they may make claims that the victim is alienating them and preventing them from having a continued relationship with their child. If successful in their efforts, they could cause victims to lose parenting time or some of their allocation of parental responsibilities. In extreme cases, they may As such, adequate protection and documentation are critical in cases involving domestic violence.
Seek Legal and Emotional Support
Domestic violence victims are discouraged from pursuing a divorce without adequate support and protection. Support groups, domestic violence shelters, hotlines, and therapists are valuable resources when it comes to coping with the trauma. A seasoned attorney can provide victims with guidance and assistance on legal matters, and they can help implement protective measures to keep victims and their children safe.
Contact Our Wheaton Family Law Attorneys
At Davi Law Group, LLC, your safety is our top priority. Aggressive and experienced in handling matters pertaining to domestic violence and divorce, our Wheaton divorce lawyers pursue the most favorable outcome in every case. Schedule your personalized consultation by calling 630-580-6373 today.
Source:
https://psmag.com/social-justice/abuse-survivors-custody-battl