Free Initial Consultations

630-580-6373
With offices in Naperville, Joliet, Wheaton & Chicago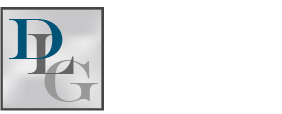 Although divorcing parties in Illinois are not required to obtain legal assistance, many find that their outcomes are improved with it. Of course, having an attorney during your divorce means you must first choose the one that most closely fits your wants and needs. Learn how to do this, and discover how the specific details of your divorce may impact your decision, with help from the following information.
Consider What Type of a Divorce You Want
Before you hire a divorce lawyer, it is important to know what type of divorce you would like to pursue. More specifically, would your case be better served through mediation, collaborative divorce, or litigation? Each works differently, and the role of your attorney will change, depending on which option seems most appropriate for your situation. Furthermore, the type of attorney you need may change, depending on the preferred divorce course. As an example, parties may want to search for a divorce lawyer with extensive litigation experience if the marriage has a history of domestic violence or asset hiding.
Interview Prospective Attorneys
Once you have determined what type of attorney you need, it is time to conduct some interviews. You may also find it helpful to bring along a notepad and a list of questions along; the list helps to ensure you do not forget any pressing questions or details, and the notepad gives you a place to jot down your thoughts on the attorney's demeanor, personality, professionalism, and competence. Be wary of anyone that struggles to make eye contact, seems overly confident, or evades your questions. Avoid anyone that seems to make unrealistic promises or appears to have little to no personal investment in your case.
Making Your Final Decision
Everything you have done up until now has brought you to this moment – the one in which you decide who will represent you in your divorce. The information you have gathered, the decisions you have made, and your intuition are the tools you will use. Sometimes, the choice is obvious. Other times, the pros and cons must be weighed. Whatever you do to reach your conclusion, ensure that the final decision is one you feel confident about and that you understand the attorney's terms and fees.
Contact Our DuPage County Divorce Lawyers
The Davi Law Group, LLC has the knowledge and experience you are looking for in your Illinois divorce. Committed to protecting your financial future and best interests, we can examine your situation, explain your options, and skillfully represent you throughout the entire process. To learn more about how our DuPage County divorce lawyers can assist in your case, schedule a personalized consultation. Call 630-580-6373 today.
Source:
https://www.huffingtonpost.com/2014/02/02/divorce-lawyer-advice_n_4661934.html