Free Initial Consultations

630-580-6373
With offices in Naperville, Joliet, Wheaton & Chicago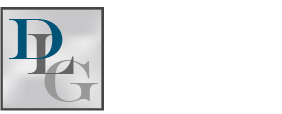 In matters of divorce and
child custody
, it is safe to say that things can get messy fast. The process of dissolving a marriage and making visitation schedules for minor children can bring up many emotions from all parties involved, and may bring out some less than admirable qualities in people. While ex-spouses likely have their own issues to address in the divorce process, attempting to come to an agreement about child custody matters usually brings up a whole other set of issues to address.
When a couple cannot reach an agreement about custody of their children and visitation schedules, the matter is brought before the court and a judge is asked to make the custody determination. Parents' wishes are certainly made known, through them or their attorneys, but what about the minor children involved? In some cases, perhaps the court never hears their point of view, but in others, they make their wishes clear about which parent they want to live with and how they wish to spend their time with each parent. The question is, how much weight does the court give to a child's wishes in a custody matter?
Making Custody Determinations
Illinois law sets out a list of factors for the court to consider in making custody decisions. The list is relatively long but not exhaustive, meaning it allows for judges to consider other relevant factors according to the facts of a specific case. As a result, judges who hear custody cases enjoy wide discretion when making a decision, which must adhere to the best interest of the child standard.
A judge can take a child's wishes into consideration, but it is difficult to say with any degree of certainty exactly how much weight will be given to them. The judge will likely take into account several factors in determining how heavily to take the child's wishes into account. These can include the child's age and maturity level, the reasons given for their view, and any relevant opinions of experts or advocates on behalf of the child. Other factors at play in the case may also contribute to the weight the judge decides to give to the child's wishes.
In addition, the judge is more than likely to take additional factors besides the wishes of the child into account when making a final custody determination, so the child's wishes are by no means dispositive of the issue. These can include the position of each parent, the role siblings and other family members play in the child's life, the child's school and involvement in activities, and the potential for the child to engage in a continuing and meaningful relationship with each parent.
Child Custody Attorney
Please feel free to contact the experienced
DuPage County family law attorneys
at Davi Law Group, LLC with any issues regarding child custody or support you may have. We can schedule a consultation to discuss your matter in one of our offices, located in Wheaton, Warrenville, and Chicago.