Free Initial Consultations

630-580-6373
With offices in Naperville, Joliet, Wheaton & Chicago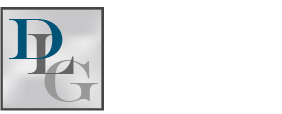 Studies have long indicated that children may be at risk for emotional, development, and behavioral maladjustment after a divorce. However, a lesser known study also suggests that children may also be at risk for academic maladjustment during and after the divorce process. How can parents mitigate against the issue, and what can an experienced divorce lawyer do to help? The following information explains further.
Academic Maladjustment and Divorce
Academic maladjustment – or difficulty in school – can take many forms after divorce. Some children may simply disengage altogether, which can cause a sudden drop in their grades. Others may start to withdraw socially, so they may stop attending extracurricular or after-school activities. Still, there are some who may start to display behavior problems at school, such as outbursts, bullying, or truancy. How a parent deals with this will depend greatly upon the type of maladjustment their child is experiencing, but so can an understanding of the reasons that academic maladjustment may occur during and after divorce.
Understanding the Impact of Divorce on Children
Although divorce can have a negative impact on all involved parties, children tend to be the most vulnerable to long-term damage. Much of this heightened risk can be traced back to their bond with each parent, and the amount of stress that they endure during the divorce process. For example, contention – not divorce itself – was linked to an increased risk of adjustment issues in children. In understanding this, parents can begin to see how they may mitigate against the risk of complications for their children.
Help from a Qualified Legal Professional Can Improve Outcomes
Assistance from a legal professional during divorce is not required. However, families often find that outcomes for children are improved when there is an advocate protecting their best interests. Furthermore, divorce lawyers can reduce the stress and contention that parties may experience during a divorce. This, too, can make the process of divorce easier for children.
At the Davi Law Group, LLC, the well-being of your child is our top priority. No matter what your situation, we strive for the most favorable outcome possible. Get the assistance that you and your family deserve. Contact our DuPage County divorce lawyer for a personalized consultation. Call 630-580-6373 today.
Sources:
http://onlinelibrary.wiley.com/doi/10.1007/BF00896366/full
http://www.newsweek.com/divorce-kids-parents-sickness-common-cold-621895