Free Initial Consultations

630-580-6373
With offices in Naperville, Joliet, Wheaton & Chicago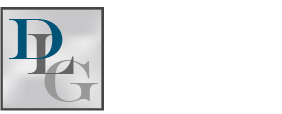 When a child's parents decide to divorce, they must determine who will have decision-making power over certain aspects of their child's life, such as where they will go to school or church. This component of a parenting plan, now known as the allocation of parental rights (formerly known as custody) is made based on the best interests of the child. Learn more about this phrase and its meaning in the following sections, and discover how a seasoned family law attorney can help you with developing a sound and comprehensive parenting plan to fit your family's needs.
Best Interest of a Child - The Basics
In the simplest of terms, the best interest of a child is the standard that the courts used to make parenting plan determinations. It assesses what might be "best" for the child, based on their needs. Studies have consistently shown that children tend to fare best after a divorce when they have the continued support and connection with both parents, so several states have made a 50-50 parenting plan the default. In all other states, a variety of factors are used to determine how parental responsibilities should be allocated between the divorcing parties.
Factors Used to Determine a Child's Best Interests
Because the best interest of a child is based on their specific needs and situation, numerous factors may be used to make determinations regarding the allocation of parental responsibilities, including:
Consistency - Divorce brings a lot of change to a child's life, which can disrupt their education and emotional well-being. As such, the courts typically strive for consistency when it comes to their living situation, education, routines, and access to support.
Evidence of Parenting Ability - Children need a lot of love, care, and support. As such, the parent requesting primary allocation of parental responsibilities must be capable of meeting the child's physical, emotional, medical, and educational needs. The parent's own physical, emotional, and mental well-being may be considered when examining this specific factor.
Age of the Child - While studies have indicated that even young children can handle a 50-50 split in parenting time, infants and toddlers need more one-on-one care. As such, the determination on parental allocation may be based, at least in part, on the age of the child.
The Impact Change May Have on a Child's Life - If a change would potentially benefit the child, the courts must then try to determine how much that change might negatively affect them.
Prove You Have Your Child's Best Interest at Heart - Contact Our Wheaton Parenting Plan Attorneys
Once a decision about your child's best interest is made, it can be extremely difficult to make changes to your existing parenting plan. Get the time and responsibility that you deserve. Contact our Wheaton divorce lawyers for skilled guidance and assistance with your family law case. We will work hard to prove that you have your child's best interest at heart. Call 630-580-6373 for your personalized consultation.
Source:
https://www.verywellfamily.com/best-interests-of-the-child-standard-overview-2997765