Free Initial Consultations

630-580-6373
With offices in Naperville, Joliet, Wheaton, Plainfield & Chicago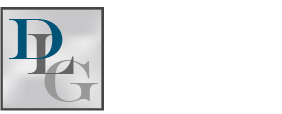 Is Your Child Being Used as a Weapon in Your Illinois Divorce?
Most parents know that their child needs to be protected during a divorce, but there are a few that will use their child as a weapon. Unfortunately, such actions can cause long-term damage. The following information can help you learn how to mitigate against the possible effects of parental alienation, and it describes how an attorney can assist with your divorce case.
Signs and Symptoms of Parental Alienation
In the early stages of parental alienation, parents may not notice any signs and symptoms. However, there may be details about the divorce that start to emerge. For example, your child might ask why you stopped loving the other parent, or why it is that you refused to forgive them for a mistake they made. As time passes, additional signs and symptoms may start to surface, including:
Withdrawal from a parent,
Disregard for a parent's feelings,
Viewing one parent as "bad" and the other as "good,"
Animosity that spreads to the parent's extended family,
Repeated complaints about a parent, and
Lack of reasoning (or frivolous reasons) for their complaints.
If you notice any of these signs, it is crucial that you take swift and immediate action. More specifically, parents are encouraged to hire legal counsel. Parents are also encouraged to seek assistance from a family therapist that has experience in handling parental alienation cases; depending on the circumstances and severity of your child's detachment, this may be crucial to repairing the relationship between yourself and your child.
Understanding the Potential Effects of Parental Alienation
If left unchecked and untreated, parental alienation can ultimately destroy a child's relationship with a parent. Sadly, the anger they feel toward the parent in question, and their own confusion about the reason why the parent is "bad," can also lead to self-esteem issues, depression, or anxiety for the child. Ultimately, they may also struggle with forming lasting, quality relationships because they may constantly blame their partner for their problems.
How Our DuPage County Family Law Attorneys Can Help
Even when there is evidence of parental alienation, alienated mothers or fathers may struggle to prove their case in court. Most of the time, this is because parents do not fully understand how to present their case, but even when they do, they run the risk of being accused of the very same act they are trying to prevent. The result may be a complete loss of parental rights or a reduction of rights (supervised visitation, limited visitation, etc.).
Davi Law Group, LLC understands the significant damage that parental alienation can do, and we will fight aggressively to protect your child and your rights. Dedicated and experienced, our DuPage County family law attorneys can skillfully present your case. In every situation, we strive for the most favorable outcome possible. Get started by scheduling a personalized consultation. Call our offices at 630-580-6373 today.