Free Initial Consultations

630-580-6373
With offices in Naperville, Joliet, Wheaton & Chicago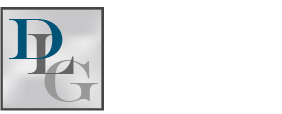 When it comes to child support, sometimes the court imposes an obligation on someone other than the parent who is paying child support. This often comes into play when child support is paid directly from the employer of the person paying child support to the parent who is receiving support. However, sometimes there are issues with the employer's withholding of this income. Income withholding violations are serious matters that can result in a child not getting his or her needs met.
Withholding
The state of Illinois puts a high priority on making sure that the children in the state are supported and have their needs met. As part of this, in order to make sure that court ordered child support is paid timely and in full, the default payment arrangement for child support in Illinois is through income withholding.
Income withholding is a process whereby an employer or other income provider automatically withholds money from the payor's pay or benefit check and pays it to the other parent directly. Parents can agree for child support to be paid from one parent to the other parent without using income withholding, though this can be a mistake if there are ever any issues about whether payments were made. Generally, income withholding is more straightforward and can eliminate some conflict.
Illinois Law
The Illinois Income Withholding Support Act governs income withholding in support matters. The law requires that employers comply with the provisions of the act and honor any income withholding order.
Employers can be held liable and severely penalized if they refuse to comply with an income withholding order. Employers who withhold money but fail to turn over the money to a child support payee can be fined a statutory $100 a day. However, the penalties can be even bigger in other circumstances.
In one notable case, In re: Marriage of Miller, the court ended up fining an employer over one million dollars for not complying with a withholding order. In this scenario, the father who owed child support was employed by his father. The money was withheld from the payer's paycheck, but was not timely turned over to the child support enforcement unit. The payee ended up having to bring the employer to court within a year and was still having issues with timely payment several years later. The court fined the employer more than one million dollars, and though the appellate court overturned this award, the Supreme Court overturned the appellate decision.
It is up to the employer to make sure that the order is followed. The employer is also responsible for making sure that the withholding falls within the legal limits regarding the amount of income that is allowed to be withheld.
Contact Our DuPage County Child Support Lawyers Today
If you are owed child support, whether you are supposed to be paid by the other parent directly or from their employer, you should contact a knowledgeable child support lawyer as soon as possible. Our skilled DuPage County child support lawyers at Davi Law Group, LLC can make sure that you get the money your child deserves.
Source:
http://www.ilga.gov/legislation/ilcs/ilcs3.asp?ActID=2093&ChapterID=59