Free Initial Consultations

630-580-6373
With offices in Naperville, Joliet, Wheaton & Chicago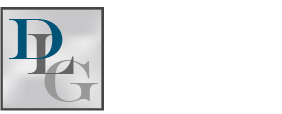 NOTE: As of July 2017, the law governing child support in Illinois has changed. Please see our Child Support page for more information.
If you have an order for child support from a previous marriage, it can create complications for a second marriage. Child support orders do not get combined or averaged. Instead, they are stacked on top of one another. If you are currently paying child support for your first family, and you have children from a later relationship, you may be concerned about the potential for being doubly obligated for child support purposes. Therefore, it is wise to consult a family lawyer to get a handle on your legal responsibilities and rights.
One avenue that is often open to parents who have child support obligations to more than one family is modification of a child support order. A change may be approved by a family law judge if there has been a substantial shift in circumstances. Changes that can lead to reduction in child support often include reduced earnings.
Resolving Conflicting Demands for Child Support
If there is a conflict between meeting obligations to a first family, and providing resources for a second family, Illinois family court judges will generally rule that the first family has the first claim on a parent's funds. For example, if a divorced parent has three children from a previous relationship, and pays 32 percent of his or her monthly income to the parent with custody of the children, this parent could be ordered to pay an additional 20 percent to the parent of a child from a later relationship. Illinois family law sets minimum percentages, but judges retain discretion to order a higher amount to be paid by a parent. It is important to remember that child support is usually only required from a parent who does not have custody over a child.
There are options for those who face financial challenges when starting a new family, if they are supporting children from a prior marriage or relationship. A dedicated family lawyer will be able to lay out your options and help you choose the best course for you and your children.
Seek Assistance from a Local Family Lawyer
At Davi Law Group, LLC, we have years of experience with child support and child custody matters. We will answer any questions that you may have during the process of having child support determined, whether you are supporting a first or second family. We can guide you through the process of requesting a modification to an existing child support order, and we will advocate for your interests, fighting to ensure that your rights are preserved throughout any settlement negotiations or court proceedings. Contact our skilled DuPage County family law attorneys today for a free consultation. We are prepared to help in any way that we can.