Free Initial Consultations

630-580-6373
With offices in Naperville, Joliet, Wheaton & Chicago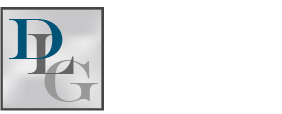 Parents must stick to a court's order on child support—an order which is intended to cover the costs of basic necessities. However, there is more to a child's life than food, shelter, and clothing.
Under Illinois law, a judge has the discretion to include additional expenditures in the amount of child support if doing so is in the child's best interests and is equitable between the parents. Not all costs will qualify for an additional financial stipend above and beyond the basic obligations, so discuss your options with a knowledgeable child support attorney.
Qualifying Expenses
In addition to setting child support according to the guidelines in the statute, the court may order either or both parents to contribute to four different types of expenses:
Healthcare Costs: To the extent that they are not covered by insurance, a court may order payment of additional health-related expenses. Whether a judge will allow extra child support beyond the basic order depends upon how the payor parent has arranged insurance for himself or herself. The court may order a one parent to pay a percentage of the premiums if insurance is through an employer that passes on a charge to employees.

Child Care Expenses: When both parents work the same hours, there will obviously be a need for child care since parenting time will not cover overlapping periods of time; this would typically be included in a basic child support order. However, a parent may request additional support for child care expenses during his or her parenting time; for example, when school is out, additional child care would be necessary and the costs would increase.

Education: Costs for education may qualify for additional child support, but the expenses must still pass the reasonableness test. It may be easy to prove that an educational program is in the child's best interests, but there may be issues regarding an equitable arrangement for the spouse paying for it.

Extracurricular Activities: Outside school, a child may participate in sports, music, hobbies, arts and crafts, or a wide range of other interests. Like education, it is not tough to prove that the child's best interests are served. However, these extracurricular activities must also be reasonable in the judge's discretion.
Get Advice from an Experienced Child Support Lawyer
Basic child support may cover the fundamental needs of a child, but a judge may order additional contributions from one or both parents in some situations. Not all expenses will qualify, however, and may not be allowed if the extra costs do not support the child's best interests. Whether you are seeking an extra amount or fighting against a request from the child's other parent, you need a qualified child attorney on your side.
Financial support beyond the necessities is subject to the judge's discretion, so the evidence and arguments in court are critical. The experienced DuPage County family law attorneys at Davi Law Group, LLC will represent your interests and present your side of the matter, so please contact us with questions.
Source:
http://www.ilga.gov/legislation/ilcs/fulltext.asp?DocName=075000050K505