Free Initial Consultations

630-580-6373
With offices in Naperville, Joliet, Wheaton & Chicago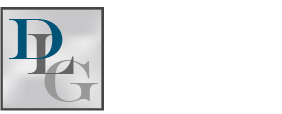 Generally, the duty to pay child support terminates when the child turns 18 or graduates high school, whichever happens last. The law is structured this way because there is presumption that after a child turns 18 or graduates from high school, he or she would be capable of supporting him or herself. However, under certain circumstances the legal duty to pay child support can continue past these two occurrences. One common situation where child support continues is when there is a child with disabilities.
The reason behind continued child support for a disabled child over the age of majority stems from the simple fact that the child is unable, for whatever disability, to support him or herself. Because of this, the legal and financial responsibility often falls on the disabled adult's parents to continue the support. Unfortunately, disabled adults often have unique financial demands – like tuition for specialized educational institutions or excessive health care costs.
The Law
Under the Illinois Marriage and Dissolution of Marriage Act, courts have the authority to award money or property of the parties for the support of a child that is mentally or physically disabled and not otherwise emancipated. Courts may be petitioned for this support of an adult disabled child before or after the child reaches the age of majority. Either parent may petition the court for continued support of the child in this situation. The support that may be awarded can be used for the contribution to food, living expenses, medical expenses, and other daily needs.
Although the term disabled is not defined in the statute, it is important to understand that to qualify as disabled under the language of the IMDMA, there is no requirement that the child first be declared disabled by a probate court. Illinois case law actually states that trial courts have the power to decide whether a child is disabled within the meaning of the IMDMA and, therefore, whether support should be awarded for a person beyond the age of majority. Courts often look at whether a disability interferes significantly with the adult child's ability to earn a living and support themselves financially.
Why You Need an Attorney
Hiring an experienced domestic relations attorney for issues regarding the support of a disabled adult is vital not just because of the complexity of the issue, but also because any support awarded could negatively impact the disabled adult's ability to obtain federal assistance. In Illinois, people with disabilities may be eligible to receive Supplemental Security Income (SSI) or other government-awarded assistance. However, the parents and attorneys of the disabled adult must be careful to provide assistance without interfering with the disabled adult's eligibility of these other important income sources.
If you have a disabled child, contact the knowledgeable
DuPage County domestic relations attorneys
at Davi Law Group, LLC today to discuss how to ensure that your child is cared for financially in the future.