Free Initial Consultations

630-580-6373
With offices in Naperville, Joliet, Wheaton & Chicago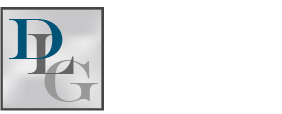 Child support is not just an issue that is between parents, but also a matter of concern for the state of Illinois. The state has an interest in making sure that all of the children in it are provided for. Therefore, the state has child support services that both parents can use to help make sure that child support is paid on time and in full.
The child support services department is part of The Illinois Department Healthcare and Family Services. While the state offers many different kinds of child support services, there are several things that can only be done with the assistance of a knowledgeable child support attorney.
Paternity
There are several services related to child support that the state provides. One provided service is related to paternity. It is important to establish paternity so the child will have a legal right to child support, inheritance, and certain government benefits. Paternity can be established by being married to the mother, signing a voluntary acknowledgement of paternity, or by a judicial or administrative determination. The child support enforcement agency can help you with the paternity process if necessary and may even pay for genetic testing.
Enforcement
Making sure that child support is paid is one of the most important tasks that the Department of Healthcare and Family Services/Division of Child Support Enforcement takes on. The agency can help to ensure that child support is paid by enforcing the child support order. The agency can do can the following actions through administrative or judicial proceedings if child support is not being paid:
Request a revocation or suspension of the payor parent's driver's license or passport;
Request a revocation or suspension of a hunting or fishing license, occupational certificate, or professional license;
Collect child support arrears through working with private collection agencies;
Request that the non-payment of child support be included on the credit report of the non-paying payer parent;
Under some circumstances, put a lien on personal property, real estate, or accounts in financial institutions;
Intercept payments of state and federal tax refunds to the payer to be given to the parent who is owed money; and
Post the name and photograph of delinquent payors on its website.
Furthermore, the parent in arrears may have to post a bond or another kind of payment guarantee if income withholding is not an option. In addition, the Division of Child Support Enforcement can even pursue criminal prosecution in some circumstances.
Let Us Help You Today
If you have any concerns with either paying or receiving child support, you should contact a skilled child support attorney as soon as possible. Our skilled DuPage County child support attorneys at Davi Law Group, LLC can help you with all of your child support needs.
Source:
https://www.illinois.gov/hfs/ChildSupport/About/Pages/default.aspx