Free Initial Consultations

630-580-6373
With offices in Naperville, Joliet, Wheaton & Chicago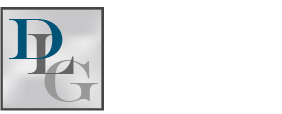 Divorces can be lengthy, costly, emotional, and very difficult for families. Moreover, several significant issues must be addressed with regard to any children involved.
Whether you are the custodial parent or not, decisions about your child's financial stability are critical and require your full attention. Understanding child support and how it works can help you make the best decisions about your child's care and welfare.
What is Child Support?
Under the law you are responsible for providing your child with financial support. Child support is the money paid to the custodial parent from the non-custodial parent. Generally, child support is paid until a child is 18. Support may be paid for a longer period of time if the child is 19 and in high school or has a disability that requires support. The amount of support can be modified over time if approved by a court and payments are made either directly or indirectly.
Direct child support payments are payments made directly to the custodial parent. Normally, a court will order that they are paid in specific increments.

Indirect child support payments are made when the non-custodial parent makes payments to pay for costs such as health care, tuition or tutoring.
Courts do not prefer one form of support over another. However, courts have very clear directions on how much support the non-custodial parent should pay. The amount of support paid will be determined by the net income of both parents and the number of children being supported.
Should We Choose Direct or Indirect Payments?
Whether your child support payments are made directly or indirectly depends on the circumstances of your divorce. This is particularly true since either form of the payment can be ordered by the court. The custodial parent may want to receive payments directly and decide how to best allocate funds to cover expenses. Likewise, a non-custodial parent may want to directly pay for expenses to ensure there are no lapses or delays in payments. Both parents will want to work together to come up with a solution that works best for their child.
Let an Attorney Help with Child Support
Couples must decide upon the best way to ensure their children are supported. However, it may be difficult to agree on every aspect of child support. Contact a DuPage County child support attorney at Davi Law Group, LLC if you have any questions related to family law. We can help you and your former spouse work together to discuss support issues and develop a solution that works for your family. Contact us today to schedule an appointment to discuss child support.
Source:
http://www.ilga.gov/legislation/ilcs/documents/075000050k505.htm