Free Initial Consultations

630-580-6373
With offices in Naperville, Joliet, Wheaton, Plainfield & Chicago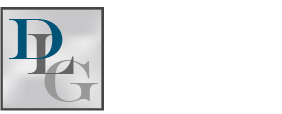 It takes a great deal of money to raise a child, especially one with special needs. There are often added expenses for medical treatment, therapies, and perhaps even therapeutic or medical equipment. Thankfully, when parents are separated or divorced, these added expenses can be factored into an order for child support. Learn more, including how a seasoned family law attorney can improve the outcome of your case, in the following sections.
How Child Support is Calculated in Illinois
Illinois uses what is known as the "income shares" model to determine the amount of support a parent owes. The process starts with an economic table, supplied by the Illinois Department of Healthcare and Family Services, to determine the cost of raising the child.
That amount is then compared to the net income of each parent to determine what their obligation of support should be. The closer the receiving parent's income is to the obligated paying parent, the less the support will generally be. The goal is to try and balance out the cost and ensure that neither parent is overly burdened by the cost of supporting the child.
Calculating Child Support Obligations for a Child with Special Needs
While the courts generally try to adhere to the information supplied by the Illinois Department of Healthcare and Family Services, there are situations in which the judge can deviate from the proposed need for support. Children with special needs are generally granted this exception, so long as there are additional costs associated with their disability. For example, a child may need physical therapy. If not covered under insurance, or if the insurance company charges a co-pay, then it may alter the obligor's support amount.
Ensuring Your Child's Needs Are Met
If you have a child with special needs, and there are additional costs associated with their care, it is important that you approach your child support case in the right manner. Failure to provide even just one document, or not documenting your child's expenses correctly, can invalidate an expense. Minimize the chances of this happening by hiring a seasoned family law attorney.
Contact Our DuPage County Family Law Attorneys
As one of the most trusted family law firms in the state, Davi Law Group, LLC can guide and assist you in your Illinois child support case. We work with you, hand-in-hand, to ensure that your child's needs are met through your order of support. Schedule a personalized consultation with our Wheaton family law lawyers by calling 630-580-6373 today.
Sources:
http://www.ilga.gov/legislation/ilcs/documents/075000050K505.htm