Free Initial Consultations

630-580-6373
With offices in Naperville, Joliet, Wheaton & Chicago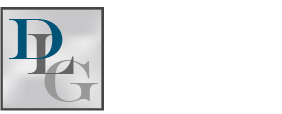 NOTE: As of July 2017, the law governing child support in Illinois has changed. Please see our Child Support page for more information.
Issues of child support are often about more than money and can be very emotional for all parties involved—having to face an ex-spouse in court can be difficult and nerve wracking. Hence, mistakes may be made by both the party paying child support and the party receiving child support. Still, many (if not all) of these common mistakes can be avoided with the assistance of a knowledgeable child support attorney. Consider the following mistakes and how they can be avoided.
Not Speaking With an Attorney Early Enough
Child support laws may seem straightforward; however, like most laws, there are important exceptions and clarifications to every rule.
It is advisable that you speak with a skilled child support attorney as soon as possible so you can find out what your legal rights and responsibilities are. Moreover, since child support court orders are typically in place for at least three years (if not longer), the temporary expense of an attorney is often worth it in the long term.
Not Double Checking the Math
Illinois, like other states, uses a somewhat complex mathematical formula to calculate child support. While the formula may seem impenetrable, it is not as difficult as it sounds—essentially the formula is just a percentage of your income based on the number of children you have.
Additionally, before agreeing to anything, you will want to double check the math yourself (or have your attorney do it) to ensure mistakes have not been made in the calculation. The Illinois Marriage and Dissolution of Marriage Act provides specific guidelines about what you should include and deduct from the income level of the paying spouse.
Not Going to the Court After a Change in Circumstances
After a child support agreement is in place, there are only a few circumstances where you can later modify the agreement. The situations where you can make those changes include a "substantial change in circumstances." Whether something is a "substantial" change to warrant a modification is up to the court to decide. Typically a drastic change in income will do this. For example, if the person paying child support loses his or her job through no fault of his or her own, and is unable to immediately find a new job, then those circumstances would usually qualify. Many times people will wait until they cannot pay at all before they go to the court due to a change in circumstances, but it can be beneficial to do it as soon as the circumstances change.
Contact Us for Help Today
If you are in the process of paying or receiving child support, or are in the negotiation process, it is imperative that you have a qualified child support attorney on your side. Our knowledgeable DuPage County child support attorneys at Davi Law Group, LLC can assist you with all of your child support questions and needs.
Source:
http://www.ilga.gov/legislation/publicacts/fulltext.asp?Name=093-0353