Free Initial Consultations

630-580-6373
With offices in Naperville, Joliet, Wheaton & Chicago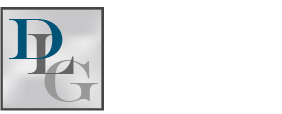 If you are a divorced parent in Illinois, and your child is nearing adulthood, you may be wondering what your financial obligations will be after he or she turns 18. Under Illinois law, if you are currently ordered to pay child support, you may  also be responsible for covering a portion of your child's educational expenses. Educational expenses can include post-high school costs, during the period before your child obtains his or her bachelor's degree.
More often than not, judges entering divorce judgements for couples reserve the decision of college expenses, postponing it until the children grow older. This is because circumstances can change significantly during the time that passes until the children are ready to graduate from high school.
If that time has come, and you need to pin down how much each parent will contribute to the children's higher education, you may need to return to court with your ex-spouse. First, you will need to file a petition seeking these expenses from your ex in an Illinois court. Until you file this petition, you will not be able to get reimbursed for any educational bills, so the earlier you begin the process, the more likely it is that your ex-spouse will contribute his or her fair share. There are exceptions to this general rule, and if you have incurred expenses already it is certainly worth consulting with an experienced family lawyer to see if an exception may apply to your circumstances.
In resolving disputes between parents concerning post-high school education, courts will consider three factors: first, the financial resources of both parents and of the child; second, the standard of living the child would have enjoyed had there not been a divorce; and third, the child's academic performance. The obligation is not usually directly proportional to the parents' income, but instead is tied to the overall assets held by each parent. If, after considering these factors, a judge orders a non-custodial parent to pay a share of their child's educational expenses, both parents and the child will be required to consent to provide access to transcripts and other academic records.
How Child Support for Educational Expenses Works
A parent who is ordered to pay post-high school expenses can be required to provide the funds to the other parent, to the child, or directly to the academic institution. Many types of schools can be covered, from traditional four-year colleges, to professional or vocational training. In addition, if your child is still completing high school and has attained the age of 18, these expenses are still clearly within the law and will be required to be covered in part. Medical and dental expenses that a child incurs during the child's education are also fair game.
There are some limits on the financial contribution that a parent can reasonably be expected to pay. Illinois case law has established a preference for state schools, and a child who wants to attend a more expensive out-of-state or private schools may not end up receiving support, unless the parent who is being asked to contribute earns very high wages.
If you and your ex-spouse are trying to work out a fair agreement to cover your child's educational expenses after high school, the help of a knowledgeable child support lawyer is invaluable. Contact the experienced DuPage County family law lawyers at Davi Law Group, LLC today for help.