Free Initial Consultations

630-580-6373
With offices in Naperville, Joliet, Wheaton & Chicago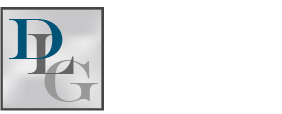 NOTE: As of July 2017, the law governing child support in Illinois has changed. Please see our Child Support page for more information.
If you are thinking about divorce and do not plan to have significant parenting responsibilities, you may be wondering how much child support you will have to pay. Every state has a different formula to calculate child support, and the information below only applies to Illinois child support, though other states often have similar calculations.
When thinking about child support it is important to remember that every case and family is different and you may be required to pay significantly less or more than the basic percentage. You need to talk to a knowledgeable child support lawyer to see how these guidelines will fit your situation.
Basic Calculation
Illinois law has a formula in order to calculate the base amount of child support owed. Child support is owed to a parent who has enough "parenting time" that the court thinks that parent should be paid to help with the care of the children by the other parent. Now that Illinois has removed the terms "custody" and "visitation," and instead uses a concept of "parenting time," it may be slightly less clear when and who should get child support. However, the court has discretion to order either or both parents to pay child support when the court feels it is just. Still, if one parent has the children most of the time, the court will probably order the other parent to pay child support.
Child support is based on a percentage of a parent's net income. Net income is defined as a parent's gross income, minus federal and state taxes, FICA, mandatory retirement and union dues, health insurance, medical expenses, and any money paid for the benefit of the child, not counting gifts. From this amount, depending on the number of children, a percentage of income is owed:
One child = 20 percent;
Two children = 28 percent;
Three children = 32 percent;
Four children = 40 percent;
Five children = 45 percent; and
Six children or more = 50 percent.
Deviation From Basic Amount
Sometimes the court will order a parent to pay more or less than the basic amount figured out through the equation above. When making these decisions the court takes into account:
The financial resources and needs of the child;
The financial resources and needs of the receiving parent;
Standard of living the child would have experienced had the parents not divorced;
The physical and emotional condition of the child, as well as the child's educational requirements; and
The financial resources and needs of the receiving parent.
The court may also take into account any other factor that is relevant and just.
Other Child Support Considerations
Like many other aspects of family law, child support is based on the best interests of the child. A child support obligation ends when a child becomes 18 or is emancipated by the court. There are mechanisms to get back into court to modify child support if circumstances change.
Experienced DuPage County Child Support Lawyers
Child support is an area of law that is very fact specific. An experienced child support lawyer can help you understand your particular situation. The experienced DuPage County child support attorneys at Davi Law Group, LLC can also help fight for you to get the amount of child support that you think is right.
Sources:
http://www.ilga.gov/legislation/ilcs/documents/075000050K505.htm
http://www.childsupportillinois.com/general/calculating.html