Free Initial Consultations

630-580-6373
With offices in Naperville, Joliet, Wheaton & Chicago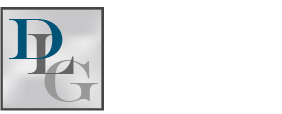 If you are a parent who receives financial support for minor children by court order, you may be familiar with certain Illinois laws that allow you to pursue the payor to enforce payment for amounts due. However, the matter may be more complex if the paying parent lives or has moved to another state.
Federal law includes regulations that may provide you with a legal remedy in certain cases when the other parent fails to abide by child support obligations. It is wise to discuss federal law on child support enforcement with an experienced child support lawyer and understand some of the basics.
Failure to Pay Child Support Obligations: A Crime Under Federal Law
Like Illinois, federal law is tough on parties that fail to pay child support when under a court order to do so: As proof, the law is located under the Crimes and Criminal Procedure section of the United States Code, providing different types of punishment for those who violate support obligations. At the federal level, however, enforcement efforts only apply in situations where the non-paying parent:
Willfully fails to pay support for a child that resides in another state; or
Travels to another state for the purposes of avoiding a child support obligation.
The federal statute grants Illinois Attorney General's office the authority to enforce child support orders, in connection with the US Department of Health and Human Services.
State's Attorney Enforcement Measures
While federal law does make the failure to pay child support a crime, it does not necessarily mean jail time for the offender. The non-paying parent cannot provide support while in prison, so there are other means that officials may use to punish the person and provide incentive to pay. The penalties may include:
Wage garnishment;
Liens against personal property, such as vehicles or bank accounts;
Liens against real estate;
Freezing bank accounts;
Driver's license suspension or revocation;
Refusal to issue a passport; and
Jail time, in extreme cases where other enforcement efforts have failed.
Talk to a Qualified Lawyer About Child Support Enforcement
As a custodial parent, you do have rights under Illinois to enforce a court order for child support, but federal law also applies if the paying parent has left the state. While not creating additional rights, the regulations provide for serious consequences for those who fail to pay child support obligations. The punishments create an incentive for the other parent to pay up, so you should discuss your options with an experienced child support attorney.
The dedicated DuPage County family lawyers at Davi Law Group, LLC have represented several clients in child support enforcement cases, helping parents recover back-due payments. Please contact our office to speak with an attorney about your situation or with questions.
Source:
http://www.ilga.gov/legislation/ilcs/documents/075000050K505.htm