Free Initial Consultations

630-580-6373
With offices in Naperville, Joliet, Wheaton & Chicago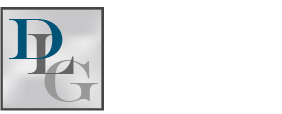 Determining child support payments can be a difficult task—one that is further complicated for unmarried parents. Compared to more "traditional cases", unmarried parents have many unique considerations to keep in mind when determining visitation rights, paternity, and child support.
Illinois Laws Regarding Child Support
Paying child support is a legal obligation, regardless of marital status. Non-custodial parents are required to continue to make child support payments until the minor child reaches age 18. If the child, upon turning 18, is still a full-time high school student and unmarried, the child support continues till they turn 19.
In Illinois, failure to pay can lead to a number of consequences including jail, community service, wage garnishment, fines, and other penalties. The state typically reserves criminal punishment for parents who willfully do not pay child support for periods longer than six months or have outstanding back payments greater than $10,000.
Enforcement of child support orders are typically carried out by Illinois state courts, but occasionally circumstances may call for federal enforcement. When parents are unable to make payments they must visit the court and explain to a judge why they are unable to make payments.
Establishing Paternity
One of the most complicated issues that arises for unmarried parents when it comes to child support is that outside of marriage, paternity is no longer assumed.
When couples are not married, paternity is something that must be legally established. It does not matter if the parents are living together nor does a father's name on the child's birth certificate signify paternity in the legal sense.
In Illinois, paternity can be established in four different ways. The father may sign a Voluntary Acknowledgement of Paternity (VAP) form, get an order of paternity from a judge, seek a Paternity Order from the Department of Healthcare and Family Services' Child Support Services, or marry after the child is born.
An unmarried woman seeking child support from the father is legally required to first establish paternity. If the father does not do so voluntarily, the mother has the right to file suit to establish paternity through DNA testing. For involuntary cases, if paternity is established, the court will issue a child support order to the father just as in a divorce case.
Cases Without Court Orders
When there is no court order to pay child support the non-custodial parent is not excused from paying. He or she has an obligation to provide for the children. If the custodial parent is not receiving child support payments and he or she seeks public assistance, the welfare department will pursue reimbursement from the non-custodial parent. Because this action may take years, the non-custodial parent may find him or herself accumulating a large sum in back payments without his or her knowledge.
Consult an Attorney
If you are an unmarried parent seeking child support or have questions regarding support or paternity, contact an experienced DuPage County family law attorney who has the experience and knowledge to help you. Reach out to Davi Law Group, LLC for help.
Source:
http://www.ilga.gov/legislation/ilcs/documents/075000050K505.htm