Free Initial Consultations

630-580-6373
With offices in Naperville, Joliet, Wheaton & Chicago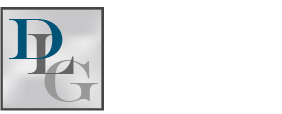 Decisions about child custody and child support are two of the most difficult issues with which divorcing parents must grapple. Deciding where your children will live and how best to support their needs is emotionally stressful for divorcing parents.
While making these critical decisions it is important that parents also understand that child support can also include college contribution payments. These payments, designed to help fully or partially cover the cost of your child's education, are just as important as child support payments.
What is a College Contribution Payment?
College contribution payments are payments from parents to help a student pay for the costs of some college expenses. Typically, college contribution payments begin when child support payments end. Recent updates to Illinois law were designed to help divorced parents support their child through college. The law makes several requirements and sets standards, which include:
Parents Must Contribute Admission and FAFSA Applications: A judge may require both parents to complete a Free Application for Federal Student Aid (FAFSA). Each parent can be ordered to complete the form even if there is no existing college contribution order. Additionally, a judge may also require non-custodial parents to help cover the cost of a college examination and five application fees.

The University of Illinois Standard: The total tuition a court will consider when ordering college contribution payments will be limited by tuition fees at the University of Illinois Champaign-Urbana. A judge may use a different standard if there is good cause. Parents may agree to pay more than the standard but this is not required by the law.

College Expenses Are More Than Tuition: College contribution payments are not limited to tuition payments. When determining college expenses, a judge may consider housing costs and travel expenses. A judge may even order parents to ensure their child has adequate medical and dental coverage.

Students Must Perform: Children must obtain at least a C average. If a child's average drops below a C, then a judge loses authority to order college contribution payments. The judge may also order a child to provide the contributing patent with copies of transcripts. This order ensures that children will not be able to hide poor grades from their parents.
The new law helps clarify the parameters of college tuition payments. However, it does not provide guidance on other critical issues, such as how to apply these rules to a family with multiple college-age children.
Let an Attorney Help
If you are considering a divorce but do not understand child support and college tuition payments, then you should contact a DuPage County child support attorney at Davi Law Group, LLC. We can answer all your questions and help you make the best decisions college contribution payments. Please contact us today to discuss your case.
Source:
http://www.ilga.gov/legislation/ilcs/fulltext.asp?DocName=075000050K513