Free Initial Consultations

630-580-6373
With offices in Naperville, Joliet, Wheaton & Chicago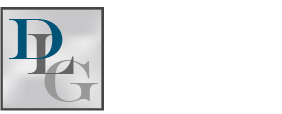 NOTE: As of July 2017, the law governing child support in Illinois has changed. Please see our Child Support page for more information.
Child support cases often present unfortunate situations. In some matters where there is a complete failure to make child support payments for an extended period of time, the one who truly suffers is the child involved. According to a recent news article, in St. Clair County, the State's Attorney is focusing funding and efforts on collecting child support payments.
Increased Funding
The State's Attorney's office in St. Clair County received a significant increase in funding from the Illinois Department of Healthcare and Family Services, which will enable it to increase efforts in collecting child support payments for the first time in seven years. The increase in funding came after the State's Attorney's Office made the argument that St. Clair County most needed the resources in order to enforce child support orders. They argued that this was imperative to the effort of breaking the cycle of poverty and violence in the area.
The increased funding will allow the county to hire support staff and improve its technology used in the child support payment collection process.
Benefits to Children
A representative from the State's child support unit said that proper enforcement of child support orders could have a positive effect on other issues involving infractions committed by children, such as truancy or juvenile delinquency. For example, a child may not be going to school and may have a higher chance of committing a crime because they cannot afford the proper uniform or school supplies. This is especially true for children living in households that fall below the poverty line. Regular child support payments can go a long way in helping a custodial parent in such a situation meet their child's needs.
Child Support Payments
Illinois law provides a pretty straightforward formula to be used in calculating child support payments in any given case. The formula is based on a specific percentage of a non-custodial parent's income. The percentage varies depending on how many minor children the non-custodial parent has to support. A judge has the discretion to adjust the guidelines if the situation warrants, either because of the need of the child, the financial resources of the custodial parent, the prior standard of living the child enjoyed, as well as the financial resources and needs of the non-custodial parent, among other possible factors.
In recent years, the policy involving child support payments has been altered to reflect the desire for consistent, sustainable payments as opposed to high payments that eventually add up to an unrealistic amount. Non-custodial parents generally also receive recognition for providing care and other types of support. This shift is meant to ultimately improve the relationship between both parents and the child, something that will benefit the child more than just receiving support alone.
Child Support Attorney
If you or someone you know is involved in a child support matter, having a Will County family law attorney on your side is invaluable. Contact the Davi Law Group, LLC today to schedule a consolation to discuss your case. We have offices in Wheaton, Warrenville, and Chicago.