Free Initial Consultations

630-580-6373
With offices in Naperville, Joliet, Wheaton & Chicago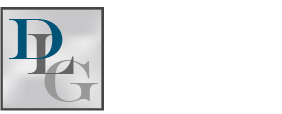 In 2016, a number of changes were implemented to the Illinois Marriage and Dissolution of Marriage Act—changes that cover divorce and child custody issues. One of the sections that was overhauled deals with the allocation of parental responsibilities as they relate to decision-making.
In general, the law provides that the court will determine these obligations according to the child's best interests and it enumerates a total of 15 factors that a judge should consider when making a decision. Because the law deletes a few sections from the prior one, and incorporates new criteria, it is worth taking a look at the seven new provisions for allocating parental responsibilities in Illinois.
Cooperation
A court will consider whether the parents can cooperate in making decisions, because conflict can impact their ability to share the role.
Past Decision-Making Participation
This factor looks at whether one parent was more involved in making decisions regarding the child. It may be in the child's best interests to continue with this arrangement if it worked well.
Past Decision-Making Agreements
If parents followed a certain course of conduct in making decisions with respect to the child, this may be an issue for the judge to consider. For instance, a non-religious parent might have agreed to let the other make decisions regarding religion.
Child's Needs
A child may respond to decision-making matters more positively when one parent takes charge.
Distance Between Residences
Cost and transportation may be important where the presence of one parent is necessary for making a decision regarding the child. However, this factor may be of less importance considering how technology can virtually allow a parent to be anywhere.
Decision-Making Restrictions
In some cases, it may be appropriate for one parent to be limited in making certain types of decisions. Where the parent has engaged in conduct that had a detrimental effect on the child's mental or physical health, or emotional development, a court may order restrictions.
Other Factors
A court may refer to other relevant factors in allocating parental responsibilities for decision-making, but the order must expressly include the reasons for doing so.
Consult an Attorney with Experience in Parental Responsibilities
While every case will be different, it is important to note the new factors that a court will consider in making a determination on allocating parental responsibilities. The child's best interests will always be paramount; however, it is important to address the new and old sections in order to help the court see your point of view favorably.
An attorney with experience in parental responsibilities under Illinois law can review your case and discuss your options, which can be procedurally complicated. The passionate DuPage County family law attorneys at Davi Law Group, LLC, have represented many clients facing parental responsibilities issues, so please contact us with questions.
Source:
http://www.ilga.gov/legislation/ilcs/fulltext.asp?DocName=075000050K602.5