Free Initial Consultations

630-580-6373
With offices in Naperville, Joliet, Wheaton & Chicago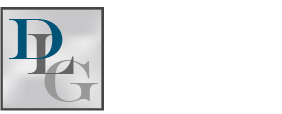 Psychology experts tell us a variety of studies have shown that children of all ages tend to struggle with change, especially where routine is concerned. Divorce is easily one of the biggest threats to a child in terms of disruption of an established routine. This is particularly the case for young adults, due to age-related brain developments. Younger children have been shown to adapt with more ease when they feel safe, and when parents communicate with them about the changes happening in the household. Still, even younger children thrive on routine and rely on it to feel secure.
How Do You Know if Your Child is Struggling to Cope?
As a parent going through divorce, you have a whole range of challenges to deal with on your own. You experience many of the same emotions your child does, with the added pressure to care for him or her as well as yourself. In the midst of such big lifestyle changes, it is easy to miss signs that your child is having trouble adjusting to the divorce.
It is not uncommon for parents to be so caught up trying to work and pay bills, transition to new living arrangements, and uphold any existing extracurricular activities that they do not notice subtle changes in their child's behavior that may indicate a problem.
Consider the following key behavioral changes to watch for—changes that imply your child is having a hard time coping with the divorce:
Restlessness. Changes in sleeping patterns are usually a sign of anxiety. If you notice your child is uncharacteristically restless or is unable to sleep through the night, it is a good idea to take note and monitor the change carefully. You may notice your child falling asleep at strange times throughout the day, or receive reports from teachers that he or she is falling asleep during class.
No appetite. A sudden or gradual change in appetite is another red flag that your child is having difficulty adjusting to the divorce. If you notice he or she is eating less or not at all when at home, try touching base with his or her teachers and arrange to have your child's eating habits monitored throughout the day at school, too. This will help you keep track of the development and address the issue if it becomes an ongoing pattern.
Aggression or isolation. Any new changes in your child's behavior, whether at school or at home, are important to monitor throughout the divorce process. Two behaviors are particularly worthy of your attention, however: Aggression and isolation. If you receive reports that your child is acting out physically with other children at school or he or she displays bouts of anger and agitation at home, the emotional toll of the divorce may be proving to be more than he or she can handle at the moment. The same applies to children who begin isolating themselves. If they withdraw at home or at school and are not communicating, it may be time to seek out some professional help.
As a good rule of thumb when assessing any changes in your child's behavior during the divorce process, take note anytime you observe too little or too much of something, which often signifies difficulty coping. When you notice a disruption in an area of existing balance, consider consulting a mental health professional to address the problem sooner, rather than later.
As you work to care for the emotional wellbeing of your child, you can also take steps toward protecting your rights as you work through the legal implications of divorce. Find the resources and get the peace of mind you need by speaking with a competent DuPage County divorce attorney today. Contact Davi Law Group, LLC today to schedule a personal consultation.
Sources:
https://www.ncbi.nlm.nih.gov/pmc/articles/PMC2817796/
https://www.psychologytoday.com/blog/how-raise-happy-cooperative-child/201302/8-strategies-helping-kids-adjust-divorce