Free Initial Consultations

630-580-6373
With offices in Naperville, Joliet, Wheaton & Chicago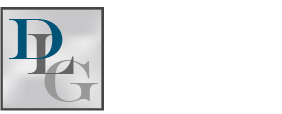 On May 22nd 2013, Illinois unanimously passed the Right of First Refusal ("ROFR") law in both of its Houses of Congress. It was officially implemented as part of the Illinois Marriage and Dissolution of Marriage Act Section 602.3, and went into effect on January 14th, 2014.
The new section provides that "(i)f the court awards joint custody…or visitation rights…the court may consider...whether to award to one or both of the parties the right of first refusal to provide child care for the minor child...during the other parent's normal parenting time." The law also stipulates that emergency situations may act as exceptions.
Many new questions will now be raised about what effect this new legislation will have on the relationships of divorced parents. Equally as important, it is not clear what effect it will have on the day-to-day lives of the children of divorced parents. What role a secondary caregiver, like a nanny or babysitter, will play may also be significantly impacted by this new legislation.
Defining ROFR
ROFR
means "that if a party intends to leave the minor child or children with a substitute child-care provider for a significant period of time, that party must first offer the other party an opportunity to personally care for the minor child or children."
Certain issues will likely be raised, and clarification will be sought in the courts to further define the scope of ROFR.
First, like most laws protecting the rights of children in custody cases, ROFR has to be "consistent with the best interest of the minor child or children." What is in the best interest of the child has been interpreted by the courts to mean many different things. It often takes into consideration the child's own desires about what they want to happen. It is not clear yet if the courts will be consistent with their previous treatment of this issue under ROFR.
Second, the courts will have to decide what is defined as "a significant period of time" when determining what obligation a custodial parent has in informing the other parent that they get the first choice to take care of that child. Are a couple of hours after school significant? Does it have to be more than 24-48 hours in order to qualify?
Third, ROFR specifically applies to cases in which the custody arraignment is "joint custody." What happens if one parent has sole custody of the child? Are they also obligated to notify the non-custodial parent, even though that is not stated in ROFR?
Finally, what is defined as an "emergency situation"? Who defines this? Would an early dismissal from school constitute an "emergency" under ROFR?
The answers to these questions will undoubtedly play out soon in the court system to address these issues. Once they do, divorced parents may struggle to redefine the parameters of how much responsibility caregivers have in their children's lives, and how much interaction the non-custodial parent will now have with the secondary caregivers.
Get Help
At our firm,
Davi Law Group
, our Chicago-based attorneys strive to protect each parent's rights to custody and visitation with their children after a divorce. As attorneys who specialize in family law matters, we are happy to speak with you about what rights you have as a parent and what protections you have under the law in any child custody matter. Please do not hesitate to contact us for a free consultation.