Free Initial Consultations

630-580-6373
With offices in Naperville, Joliet, Wheaton, Plainfield & Chicago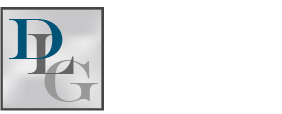 Illinois Child Custody Case Highlights the Importance – and Limits – of Second Chances
The news came out of Chicago recently that the court has denied Amanda and Leo Ware custody of their three children. Amanda, known at the time as Amanda Hamm, had spent five years in prison for child endangerment after she watched the father of her three children drown the six-year-old, three-year-old, and 23-month-old. News reports say that he allegedly wanted to kill the children because they interfered with the couple's lifestyle of drugs and sex.
After serving her sentence, Amanda Ware married Leo Ware and had three children together. They had custody of the children until state authorities became aware that Amanda was the person involved in the previous drowning case. The couple was brought to the attention of the Illinois Department of Child and Family Services when a doctor recognized Amanda while she was delivering her most recent child. DCFS then took the three children into state custody.
Earlier this month Cook County Circuit Judge Demetrios Kottaras ruled against the Wares in their application for custody. The judge found that the couple was still unable to care for their children, but could continue supervised visitation with a permanency planning hearing scheduled every six months. In the meantime, the children will remain in foster care.
Your Parental Rights
If your child is currently in the custody of DCFS and in foster care, you still have some rights as a parent. DCFS is required to make reasonable efforts to help you and your child reunite. It is extremely important that you work towards the goals that DCFS has set for you and to complete any mandated treatment or other services that can help you to be a better parent. There are time limits on making these changes and it is in your interest to accomplish these goals as soon as you can.
When you go in front of the judge, both the judge and DCFS will be looking to make sure that your home is a safe place for the child. The safety of the child is the number one priority of the court, but they do also want reunification between a child and his or her biological parents.
You do have a right to participate in the hearings and to be able to access records from every step of the process. You also have the right to an attorney, and you should be granted some kind of visitation with your child. Your attorney can help to educate you on all of your rights and the best course of action to try to get your child back home.
DuPage County DCFS Defense Attorneys
This ruling highlights an extreme example of a child custody case. However, even in happier and simpler cases, you should have a knowledgeable attorney on your side to help argue your case. Whether you are arguing against DCFS or the other parent, our experienced DuPage County DCFS defense and child custody attorneys at Davi Law Group, LLC can help you to make the best case possible.
Sources:

http://qctimes.com/news/state-and-regional/illinois/judge-rules-that-the-wares-remain-unable-to-parent-children/article_34cc7cfe-ae2d-5921-8624-1974e1fc2afb.html

http://www.strengtheningfamiliesillinois.org/mirror/downloads/Parents_Get_Real_Guide_lores.pdf