Free Initial Consultations

630-580-6373
With offices in Naperville, Joliet, Wheaton & Chicago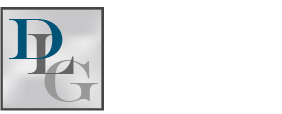 There are several different types of legal cases that involve children, whether as a party to a lawsuit, a defendant, or an interested party. Furthermore, there are certain situations where the court will appoint an attorney to represent a minor (someone under the age of 18). In cases such as this, you may want to contact your own skilled child representation attorney for assistance.
Juvenile Court
Young people who are charged with a crime, are addicted to drugs and alcohol, and/or delinquent may be diverted into juvenile court. Minors involved in juvenile court have many of the same rights that adults have in criminal court. Minors in both juvenile and criminal court have the right to an attorney. Additionally, if a young person or his or her family cannot afford an attorney, the court will appoint one for free if necessary.
Family Court
Unlike when a young person is charged with a crime, in family court minors are often there because of an issue with their parents. The court may appoint a representative for a child during support, relocation, parentage, allocation or parental responsibilities, abuse, property, or general welfare proceedings. The court may decide on its own to appoint an attorney to represent the child, or any party can petition the court to appoint someone to represent children who will be affected by any decision the court makes.
The fees for the attorney can come from different sources. The court may order that one parent pays the fees or that the parents split the fees. If the parents cannot afford a child representative, then the court may appoint a public guardian, which uses a sliding fee scale.
Understanding Different Kinds of Child Representatives
There are three different kinds of child representative attorneys that operate in similar, but distinct, ways:
Guardian Ad Litem – A guardian ad litem (GAL) is an attorney that represents the parties' children; however, a GAL will advocate for what he or she believes is in the best interests of the children, not necessarily what the children themselves want. A GAL can also be called as a witness during the proceeding, which is very different than the role of most attorneys.
Child Representative – A child representative acts in most ways like a traditional attorney, except instead of advocating for what the children want, the child representative will advocate for what he or she believes to be in the best interest of the child, which may or may not be the same things.
Attorney for the Child – An attorney for the child is essentially the same as an attorney for an adult—the attorney should advocate for what the child wants, rather than what the attorney thinks is in the child's best interests.
Let Us Help You Today
If your child is involved primarily or peripherally in a family law matter, you may want the assistance of a child representation attorney to make sure that your child's voice is heard in court. Our skilled DuPage County child representation attorneys at Davi Law Group, LLC will represent the interests of your child.
Sources:
http://www.cookcountycourt.org/ABOUTTHECOURT/CountyDepartment/DomesticRelationsDivision/ChildRepGuardianAdLitemGAL.aspx
https://www.chicagobar.org/AM/Template.cfm?Section=Juvenile_Court