Free Initial Consultations

630-580-6373
With offices in Naperville, Joliet, Wheaton & Chicago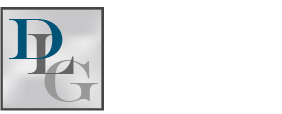 The decision to declare bankruptcy is not easy. Admittedly, the cessation of bill collection attempts looks more appealing each time the phone rings, however, filing for bankruptcy has considerable secondary repercussions. Qualification standards and long-term effects may influence your decision when determining if Chapter 7 bankruptcy is the best solution for your situation.
What Is Chapter 7 Bankruptcy?
Chapter 7 Bankruptcy is often referred to as "liquidation bankruptcy". It is a relatively quick process, typically completed between four and six months. Brevity appeals to a significant portion of the population, as does the discharge of unsecured debts. Discharge means credit cards, personal loans, and other unsecured debts become permanently unenforceable, never needing repayment. The downside is that you will need to sell many of your non-exempt assets; hence, the name, liquidation bankruptcy.
What Are the Long-Term Effects?
Although you wipe the slate clean from much of the debt, bankruptcy remains on your credit report for up to 10 years. Also, you may lose your non-exempt assets, credit cards, and your luxury items, such as a boat or a second home. If you consider the current situation, late payments, collections, and repossessions also hurt your credit and are potentially more harmful to long-term goals, because you are likely unable to save for unforeseen catastrophes, like vehicle repairs, or save for retirement. Furthermore, credit rebuilds. Would you rather be just paying off your current debts in 10 years or have a 10-year-old savings account that you paid monthly?
Can Anyone Qualify?
There is no minimum debt requirement to qualify for Chapter 7 bankruptcy. However, there is a possibility of making too much money, even if you are unable to pay the bills. To qualify, the debtor must make less than the monthly median income in Illinois. Additionally, the filer must also pass a "means test" which goes through financial records with a fine-toothed comb, examining income and expenses. These are examples of some of the expenses you may include:
Secured debt (mortgages and car loans);
Unsecured debt (credit card, personal loans, and medical bills);
Taxes;
Insurance payments and health care;
Child care;
Involuntary deductions; and
Court-ordered payments.
Get Assistance
As you decide if bankruptcy is a viable option, consider getting the most up-to-date information with a knowledgeable attorney. The lawyers at Davi Law Group, LLC understand the delicacy of your situation and will treat your case with the respect and compassion it deserves. If you are looking for a DuPage County, IL bankruptcy attorney, contact us today at 630-580-6373 to schedule your free, personalized consultation.
Sources:
https://www.law.cornell.edu/uscode/text/11
http://www.uscourts.gov/services-forms/bankruptcy/bankruptcy-basics