Free Initial Consultations

630-580-6373
With offices in Naperville, Joliet, Wheaton, Plainfield & Chicago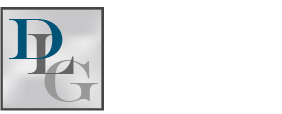 The debt we are responsible for can pile up on us, seemingly out of nowhere. In an economy that pays lower wages in comparison to a steadily increasing cost of living, more and more people are getting crushed under the weight of their debt. Filing for bankruptcy can be a way out. The two most common types of bankruptcy in Illinois are Chapter 7 and Chapter 13; each has their unique characteristics.
Chapter 7 Bankruptcy
Filing for Chapter 7 Bankruptcy is a way to obliterate your debt—a process where your debt assets are sold, your creditors receive outstanding payment, and you are released from the debt. It is important to understand that while a Chapter 7 Bankruptcy can eliminate your debt, you also lose possession of any of the property you filed inside of the Chapter 7.
In addition, not everyone qualifies for Chapter 7 bankruptcy. To qualify, you must earn less than the state median income on a monthly basis. Depending on your income levels, you may have to take a "means test." The means test is designed to deduct your monthly expenses from the amount of money you make on a monthly basis. This test is done as a prerequisite to filing a Chapter 7 Bankruptcy.
Chapter 13 Bankruptcy
Filing a Chapter 13 Bankruptcy is similar to filing a Chapter 7, but with some notable differences. One of the greatest differences is that you can retain possession of the assets you placed inside of a Chapter 13. A Chapter 7 Bankruptcy filing is an elimination of your debt. Conversely, a Chapter 13 filing is a consolidation or reorganization of your debt.
When you file for Chapter 13 Bankruptcy, you place your debt inside of it, the courts condenses the amount of debt you owe, and you pay what is referred to as a trustee payment for three to five years.
To qualify for a Chapter 13 Bankruptcy, you must have a regular source of income. Chapter 13 Bankruptcy is often used as a method for people to keep their secured assets. For example, a foreclosure action can be halted by filing for Chapter 13 Bankruptcy. It allows a homeowner who has fallen behind on his or her mortgage payments to pay any past due balances over a period of time.
Experienced DuPage County Bankruptcy Lawyers
If you are being crushed by debt and harassed by creditors, filing for bankruptcy may be the most beneficial option. Hiring experienced and fearless DuPage County bankruptcy attorneys like the staff at Davi Law Group, LLC may mean the difference between you keeping and losing your home. We have offices located in Chicago, Wheaton, Warrenville, and Joliet. Contact us at 630-580-6373 to schedule a consultation today.
Sources:
http://www.uscourts.gov/services-forms/bankruptcy/bankruptcy-basics/chapter-13-bankruptcy-basics
http://www.uscourts.gov/services-forms/bankruptcy/bankruptcy-basics/chapter-7-bankruptcy-basics