Free Initial Consultations

630-580-6373
With offices in Naperville, Joliet, Wheaton, Plainfield & Chicago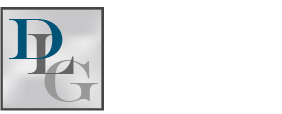 Changing Your Estate Planning Documents after Divorce
Ending your marriage also changes many other aspects of life. Not only does one's social life change, but divorce can cause a number of legal effects on your life as well. After divorce, one key issue to consider is changing your estate planning documents to reflect your new status your new estate planning wishes. Following is a good framework for this estate planning issue, and what can be done to make sure that your wishes are carried out after a divorce.
Automatic Changes
While you will need to make some specific changes to your documents after divorce, some changes are automatic. For example, Illinois law provides that once you are divorced (have a final decree of divorce), any provisions in your will providing for an ex-spouse will be revoked automatically. This addresses one possible outcome, but does not serve to protect the testator from the other implications that can arise if a will is left unchanged after a divorce.
It is important to note that unless the divorce was finalized before a testator's death, the law will not automatically apply because, even when divorce is pending, the testator would have still been legally married. Further, unless the will contains another designation for the property that would have otherwise passed to the ex-spouse, the law will operate as if the testator had no will at all. These circumstances suggest that making changes to estate planning documents is the prudent decision to make, even in light of the automatic change according to law.
Changes Needed
As the circumstances above suggest, it is best to take proper precautions and change the terms of any estate planning documents related to a former spouse. This includes will, trusts, powers of attorney, and advanced medical directives or living wills. While some terms may be voided upon divorce, it is important to replace an ex-spouse with another party who will replace the former spouse in the document.
Other documents that should be changed after divorce include retirement accounts or insurance policies that designate a beneficiary. These policies and accounts likely do not operate to automatically eliminate an ex-spouse designation. If one does not act to change this designation, the proceeds of a policy or account will be given to the former spouse listed as the beneficiary.
Estate Planning Attorneys
The unintended consequences of these scenarios and others are easy to avoid if you consult with an attorney who is experienced in estate planning in Illinois. If you have been recently divorced, or are contemplating divorce and need to change estate planning documents, the lawyers at Davi Law Group, LLC can help. Contact us today to schedule a consultation to discuss your matter. We have offices in Chicago, Wheaton, and Warrenville.