Free Initial Consultations

630-580-6373
With offices in Naperville, Joliet, Wheaton & Chicago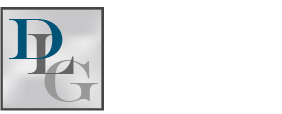 The way in which child support is calculated in Illinois is about to undergo a massive evolution this July 2017. For the first time in Illinois, the state is moving towards an "income sharing" model—a model that is used by various other states.
Under current Illinois law, the method of calculating child support is to use a fixed percentage of a nonresidential parent's net income. For example, if there is one child in a household, the court would calculate 20 percent of his or her parent's net income to determine what he or she is obligated to pay for child support.
How Are the Calculations Different?
Instead of using a fixed percentage, the law directs courts to consider variables outside of a parent's net income. Those variables include:
The educational needs of the child;
The financial needs of the parent's involved;
The amount of parenting time; and
The health care needs of the child.
The law changed the way Illinois judges calculated child support because they wanted a formula that would produce results that were in the best interest of both the child and the parent.
What Are the New Guidelines?
The Illinois Department of Healthcare and Family Services are drafting the new guidelines for courts to use and have a deadline of July 1, 2017. What is known is that the courts will calculate how much money an intact household would spend on the care of the child. Once they determine that amount, they will then factor in the above-mentioned variables and come up with a determination of how much money is needed from each parent to serve the best interests of the child.
Can I Modify an Existing Child Support Order Under the New Law?
The new law does not take effect until July 1 of this year. Therefore, any attempts to modify a child support order under this new law must wait until the law becomes active. If you are thinking about modifying an existing child support order or have children and are considering getting a divorce, you need an experienced and relentless DuPage County child support lawyer. The attorneys at Davi Law Group, LLC are compassionate, patient, and understanding. Contact our Wheaton office at 630-580-6373 to schedule a consultation.
Sources:
http://www.wsiltv.com/story/34690857/new-child-support-law-to-take-effect-in-illinois
http://www.ilga.gov/legislation/publicacts/99/PDF/099-0764.pdf