Free Initial Consultations

630-580-6373
With offices in Naperville, Joliet, Wheaton, Plainfield & Chicago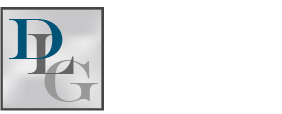 Changes Could be Coming to Illinois Divorce and Family Law
Illinois family law relating to marriage, divorce, child custody, alimony, and other related matters, is governed by the Illinois Marriage and Dissolution of Marriage Act. The Act, which was passed in 1977, is now slated for a big restructuring. For the first time in 40 years, Illinois lawmakers are considering sweeping changes to the patchwork of laws that govern close family relationships. Changes could impact many people who are currently involved in the process of divorce, or who are thinking about beginning the process.
The Illinois legislature has asked an advisory group, the Illinois Family Law Study Committee, to make recommendations for updating the marriage law. They have been collecting information and perspectives of judges, lawyers, and families impacted by the law for several years, and have crafted a set of changes. The changes are intended to reflect more modern cultural values and norms relating to divorce and custody of children. Although the advisory committee agrees that even if the changes were implemented, the law would still not be perfect, they believe that these changes would vastly improve the law as it stands today.
The changes have been set out in Illinois Senate Bill 57, which failed to reach a vote last year. However, the bill was given new life and in February, it passed through the Senate Judiciary Committee, which serves as a forum for social issues before sending them to be considered by the entire Senate.
Specifics of the Changes
The changes concentrate on the processes of getting divorced and determining appropriate child custody. The concept of custody, which is central to the current law, is entirely removed in the proposed legislation. Judges would determine specific child care responsibilities, instead of awarding joint custody or sole custody. By removing this adversarial context, where one parent is often considered the "winner" and the other parent can be made to feel like less of a parent, it encourages collaboration and reduces conflict.
The current law is especially inflexible when it comes to joint custody in a situation where parents can't or won't communicate directly with one another. A judge would be unable to assign joint custody under such circumstances, and even if both parents should otherwise have equal rights and responsibilities, the court is forced to grant sole custody to one parent. Changing the law would change the nature of these disputes, and would lessen the pressure so that parents could more easily reach an agreement.
The law would also impact divorce proceedings, by removing the requirement for a separate hearing in which the spouses must prove to a court the reasons why they should be granted a divorce. This way, couples would not have to denounce one another and make negative claims in order to get a divorce.
This would better reflect the modern notion that sometimes marriages just do not work out, and would allow couples undergoing the process of divorce to focus on leaving on good terms, instead of getting caught up in placing blame. Many anti-divorce groups have opposed this part of the bill, since they believe that it would make divorce easier and more prevalent.
Reach Out to Our Attorneys for Help
For more information about how this legislation could affect you and your family, see the dedicated team of DuPage County family lawyers at Davi Law Group, LLC. Contact us today at 630-580-6373 to set up an appointment about your divorce or child custody case.